Description
How To Save Time With Amazing Training Course Material On Stress Management Skills
Are you looking to get amazing training course material on stress management skills?
This is the beauty of downloading tantalizing training course material. You don't have to write captivating content from scratch. But you do get to deliver material that's full of zest as your own.
This sensational set of training course materials features an exceptional slide deck. An amazing participant manual. And, exceptional expert training guides to deliver your own training courses
Amazing.
Want to know how?
Top Companies, Trust Oak Innovation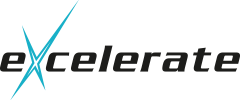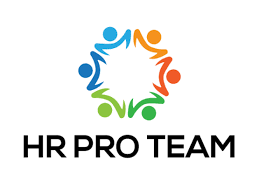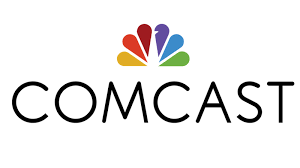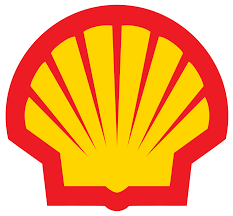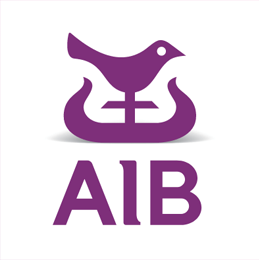 Course Description
Stress is defined as any type of change from an event or thought that will cause physical, emotional, or psychological strain.
Stress management, on the other hand, relates to a range of techniques and strategies that can be deployed to help control and manage stress. For example therapies, employee assistance programs, job design, etc.
This training course material is designed to be accessible for all categories of employees.
Use the content to explore stress in the workplace. Examine how to measure absenteeism. Identify the main influences on stress. And, focus attention on the role of management, stress reduction teams, and company event planning in managing stress levels.
Next, highlight costs associated with higher employee absenteeism and turnover figures. And, discuss anxiety and 'General Adaptive Syndrome'.
Sounds good, doesn't it?
Learning Objectives
At the end of this training course, your participants will be able to:
Understand stress in the workplace.
Learn how to measure absenteeism.
Identify influences on stress.
Identify anxiety and the individual.
Detail 'The General Adaptive Syndrome'.
Manage stress.
Course Overview
There are 5 key sections in this training course material.
Try to put yourself in the shoes of your target audience. How will this training material make their lives better? How will they feel about the content? And, what pain will it take away?
Next, consider how this content will save you time.
1. Stress and the workplace
The ultimate goal of all stress management initiatives is to reach a situation where the negative impact of stress is reduced.
And, this training course material concentrates on that goal.
Each piece of the content reinforces that you are there to help your audience on their journey.
Connect with your audience and:
Examine how stress impacts the workplace (e.g., reduced performance levels).
Outline how the impact on employee performance affects the success of the company.
Examine how to reduce the costs associated with higher employee absenteeism and turnover figures.
Explore how lower motivation levels have a direct effect on satisfaction levels amongst staff.
Discuss how stress levels result in burnout for some staff.
2. Key factors
We all experience the physical and psychological symptoms of stress differently.
For instance:
Sweaty hands.
Dry mouth.
Sudden panic attacks.
Palpitations.
Diminished libido.
Depression and mood swings.
Changes in appetite.
Changes in communication.
Irritability.
Poor sleep patterns.
Poor concentration.
Reduced decision-making.
Suicidal ideation.
Low interest in appearance.
Heightened levels of anxiety and worry.
Feeling overwhelmed.
Obsessive and compulsive behavior.
Reduced productivity at work.
Changes in social interactions with others.
Fatigue.
Sudden panic attacks.
Nurture your delivery style and:
Examine factors that can influence stress levels both at an individual and at a company level.
Highlight the impact of working conditions, work overload, and responsibility.
Discuss how interpersonal demands, relationships, and profiles cause obstacles and lead to stress.
Explore contributory factors like role ambiguity and role conflict.
Discuss the impact of personality type on stress levels.
3. The General Adaptation Syndrome
The ability to categorize how stress operates is at the forefront of all approaches to stress management within the workplace.
To make your delivery more vivid, use the content to enchant your audience. And, focus on the General Adaptation Syndrome.
To illustrate, the general adaptation syndrome is a multi-stage response that describes how the body responds to stress. The main phases are:
Alarm.
Resistance.
Exhaustion.
Release.
4. How to manage stress
Captivate your audience and provide an understanding of the need to manage stress. The nature of stress. And, how companies can manage these behaviors in the face of increased business pressures.
Inject a dose of creativity by:
Sharing awareness of where people may be in relation to the different stages of stress.
Examining the role of management and the individual in managing stress.
Building q picture of what will work well and what doesn't work for them.
5. Support initiatives
Now you've captivated your audience, use the content provided to explore employee counselling, communication forums, and listening skills as sources of support.
You can also use the content to:
Discuss the role of management, stress reduction teams, and company event planning.
Explore personal coping strategies, anxiety management, and cognitive restructuring.
Examine the use of performance appraisals as one of the best ways to reduce the costs of problem/emotion-focused coping strategies.
What You Get
62 Customizable PowerPoint Slides.
46 Page Editable Participant Manual.
17 Free Training Games.
17 Free Training Icebreakers.
12 Practical Expert Training Guides.
2 Course Tests.
Unique Course Activities/Exercises.
Practical Reading List.
Customizable Course Advertorial.
Shareable Action Plan.
Free Lifetime Access.
Order Now
$80.00Add to cart
11 reviews on