Description
How To Reduce Your Costs And Instantly Download This Training Course Material On Telesales Skills
Nothing is worse than needing training content in a hurry.
When delivering a full day's training course. Diving into presenting team workshops. Or jumping into one-to-one training sessions – you are covered.
Our exceptional, flexible and customizable training material is instantly available.
Amazing.
Let's get you started by exploring some startling research findings.
Harvard University estimated that companies spend more than $350 billion globally on training.
And, companies like JP Morgan Chase, PWC, and Amazon report that they invest large sums of money in reskilling their workforce.
To illustrate,
JP Morgan Chase increased their upskilling investment from $250 million to $600 million.
PWC is investing $3 billion in upskilling over the next 3 to 4 years.
Amazon is spending $700 million on upskilling its workforce.
Yet, Gartner has found that 70% of employees report that they don't have the skills needed to do their jobs.
Since Covid, and with so many people now working outside the traditional office, research has focused on developing new types of telesales skills.
For instance, Brevet highlights that 92% of all customer interactions now happen over the phone.
Notice how these findings paint a clear picture?
Instantly download Oak Innovation's telesales amazing training course material.
And, use it to deliver your own telesales training course.
Sounds good?
Top Companies, Trust Oak Innovation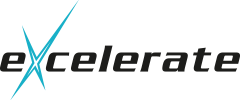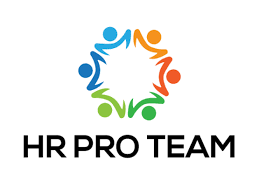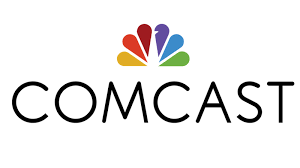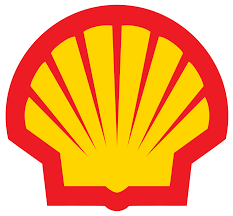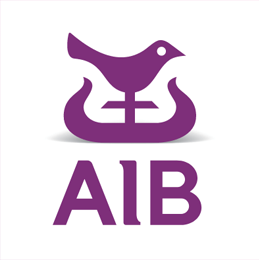 Course Description
In simple terms, telesales is a tool for business-to-business and business-to-consumer sales.
And, this training course material is designed to be accessible for all categories of employees.
Use this content to share the main obstacles to effective telesales. The sales equation. The stages of a sales call. And, the benefits of an effective telesales process.
Next, use the content to explore strategies for setting objectives and achieving key results. Highlight a range of techniques involved in building an effective telesales process. And, detail how to handle objections and how to close a sale.
Sounds good, right?
Learning Objectives
At the end of this training course, your participants will be able to:
Identify the main obstacles to effective telesales.
Understand the process behind successful telesales skills.
Understand a range of techniques.
Use these techniques to build an effective process.
Explain the benefits of an effective telesales process.
Course Overview
There are 5 key sections in this training course material.
Read this course overview through your audience's eyes. And, visualize how delivering this course impacts them.
Also, imagine how this content saves you time.
1. Telesales training
Breathe life into your delivery and introduce the basic concepts of telesales. Highlight the skills gap that happens within telesales environments. Discuss what is telesales. And, explore the advantages of selling over the phone.
Pay attention to the content and examine the seven deadly sins of telesales.
To illustrate:
Lack of management commitment.
Telesales is given minimum attention.
Insufficient marketing support.
Unrealistic expectations.
Staffing mistakes.
Insufficient investment.
Inadequate measurement and analysis.
To resonate with your target audience, use the content to discuss the concept of sales. And, the role of the telephone.
2. The selling equation
The importance of the selling equation is critical.
To engage and delight your audience, use the material provided to:
Examine telesales as a process.
Discuss fundamental telephone techniques like managing the call, voice, and attitude.
Creating a wrong impression in a telesales setting takes potential customers a long way away from closing a sale.
Encourage your attendees to be super-enthusiastic about how to manage first impressions. And, paint a vivid picture of aspects that will lead to a wrong impression being formed.
For instance:
The call was not answered at all.
The customer left on hold.
No identification of the agent or the organization.
While transferring the customer gets cut off.
No interest in the customer.
Agent not listening.
No confidence was generated.
The agent is rude or condescending.
3. The stages of a sales call
Telesales skills are critical to the future success of any company.
Use the content to detail the four stages of a sales call.
These are:
Opening.
Presentation.
Closing.
Departure.
4. Why do people buy
People buy, or don't buy, for many reasons.
To illustrate, people buy to:
Avoid pain.
Reduce risk or loss.
Enhance their prestige or ego.
Make money.
Enjoyment, pleasure, or comfort.
Do it for other people.
Next, shine a light on the importance of features and benefits.
To illustrate:
Benefits – what the product will do for the customer.
Features – not what the product does.
5. How to handle objections
This section of the training stresses that objections can be removed when a telesales agent:
Uses better transitions.
Observes clearer buying signals.
Closes the sale.
Add a dash of sparkleand increase awareness about telesales. Selling over the phone. Use the final section to focus on fundamental telesales skills.
What You Get
38 Page Editable Participant Manual.
52 Customizable PowerPoint Slides.
17 Free Training Games.
17 Free Training Icebreakers.
12 Practical Expert Training Guides.
2 Course Tests.
Unique Course Activities/Exercises.
Practical Reading List.
Customizable Course Advertorial.
Shareable Action Plan.
Free Lifetime Access.
Order Now
$80.00Add to cart
11 reviews on