Description
What It Takes to Be An Amazing Business Trainer in Today's Changing World.
Hello, Catherine Fitzgerald here.
I'm the Founder of Oak Innovation.
Our goal here is to help you to be even more successful as a business trainer.
This is why I want to talk to you today about how you can do exactly that.
In simple terms, I want to provide you with the content you need to deliver your own training courses. I want to save you time and effort. And, I want to offer you the scope to deliver training courses when you want, where you want, and as often as you want.
Let me explain …
Get Instant Access To All The Content You Need.
We live in a business world that values content.
Whether it's to present employee development courses, leadership development courses for new and potential leaders, and organizational development courses across whole companies.
This is why it's essential that you can access training content that will differentiate you from everyone else.
Now you can instantly access training slide decks, training manuals, training guides, training games, exercises, and so much more.
You'll instantly broaden the range of courses you can deliver.
Without having to develop the content from scratch.
Without spending endless hours researching and developing the content.
And, without the stress of trying to work out where to begin.
Here's How It Works
This Exclusive Oak Innovation Offer is the only single-order option of its kind. It's where you can access all of these pre-written … and use the content to make yourself into a successful business training professional who's can deliver all the types of training courses, learning sessions, and workshops that comapnies need.
First, you'll instantly get an entire training library of over 50 training courses that you can use to deliver your own training courses.
Second, you can deliver the content as full-day training courses. Within expert workshops. Team meetings. Zoom meetings. As part of online workshops, break-out sessions, etc., and any other situations you may find yourself in. You can even customize the training courses to meet any opportunity that you may have.
Third, you get to brand and deliver the content as your own by adding your own logo.
Key Benefits.
Let's face it — the goal of getting pre-written training content is to be able to successfully deliver your own training courses.
This Exclusive Oak Innovation Offer is:
An instant solution. It's quick and easy to download the training courses you need.
Cost-effective. If you don't have the time or expertize to develop your training courses, downloading pre-written content is the best solution.
Flexible. Oak Innovation allows customization options, so you can adapt all training courses to your business needs.
Scalable. You can scale up or down your delivery of these training courses based on your business needs.
Transparent. You get what you need.
When you select and order this Exclusive Oak Innovation Offer, you can:
Prioritize your time with instantly available content.
Automatically save you time to focus on delivery.
Provide a single source of content for your training courses.
Remove the need to develop slide decks, manuals, guides, etc.
Eliminate the need to hunt for content on the internet.
Highlight training courses you may otherwise have not considered.
Offer a seamless jump from an identified need to course delivery.
Scale your delivery options with customizable content that can be rebranded.
Deliver proven ROI at an incredible price of $10 per course.
With this Exclusive Oak Innovation Offer you'll instantly:
Save up to 87.5% on regular training course prices.
Get unlimited access to 52 customizable and brandable training courses that you can use for your own training courses, team meetings, online workshops and development sessions.
Get Individual access to a unique download page where you can download the training courses when required.
Immediately reduce the time needed to develop your own training courses.
Receive exclusive training course updates for life.
Here's Exactly What You Get.
At the core of this Exclusive Oak Innovation Offer is our broad training library.
You get instant access to over 50 complete training courses that you can deliver as your own.
The training courses included in this offer are:
360 Degree Feedback
Audit Training
Benchmarking
Change Leadership
Change Management
Coaching and Mentoring
Competency Development
Conflict Management
Customer Driven Organization
Customer Relationship Management
Decision Making
Effective Complaint Handling
Employee Absenteeism
Employee Motivation
Enterprise Dynamics
Facilitation Skills
Group Dynamics
Human Resource Management
Interpersonal Skills
Interviewing Skills
Job Analysis
Job Design
Leadership
Leadership And Delegation
Leadership And Influence
Meeting Management
Marketing
Negotiation Skills
Organizational Behavior
Organizational Culture
Organizational Issues
Organizational Structure
Performance Appraisal
Personal Productivity
Presentation Skills
Problem-Solving
Project Management
Quality Management
Recruitment And Selection
Sales Training
Strategic Management
Strategic Measurement
Strategy, Leadership, And Culture
Stress Management
Team-Building And Teamworking
Technical Report Writing
Telesales
The Excellent Organization
The New Manager
The Work Organization
Time Management
Training Needs Analysis
Get All These Today For Only $10 Per Course.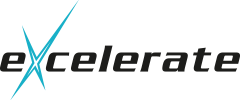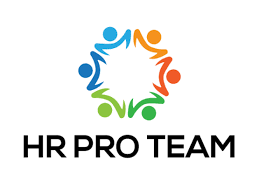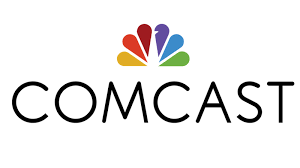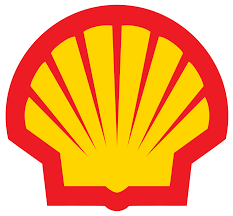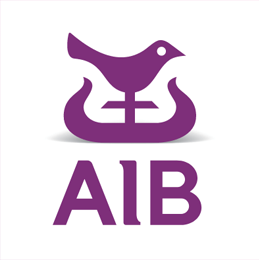 11 reviews on