Oak Innovation provides customizable training material for trainers to present their own training courses.
All The Content You Need. Nothing You Don't.
Deliver perfect training experiences every time. Oak Innovation has the training material you need to seamlessly present and manage practical, targeted, and flexible learning and development experiences – in a fraction of the time, and at scale.
Transform How Your Courses Look, Every Time.
Meet the industry's most affordable training material for trainers that can be used to boost employee productivity. All the training material is instantly available, and 100% customizable.
How Oak Innovation Works
Step 1 – Offer Training Courses Faster
Select and download the training material you need. Get started in minutes.
Step 2 – Add Your Logo And Brand The Content As Your Own
Adding your own logo to brand the content as your own. Manage everything using applications that you already know (Microsoft Word and PowerPoint).
Step 3 – Present The Training Material As Your Own
Provide your learners with the latest training material for trainers and meet their needs with training courses branded as your own.
Training Material For Trainers – Thousands Of Satisfied Customers.
Oak Innovation is a flexible solution for presenting your own training courses. When you download Oak Innovation's training material, you're also in good company. And, you can even add your logo and brand the content as your own.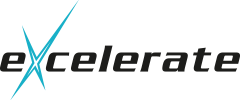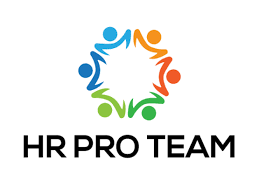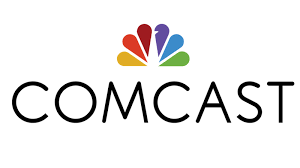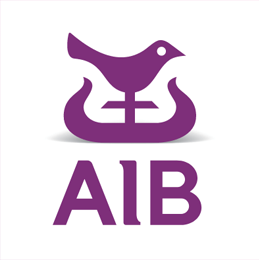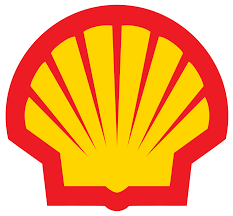 Simply Put, The Most Practical, User-Friendly, And Customizable Training Material Available
Get Content Instantly
With instantly available, and intuitive training material for trainers at your fingertips, Oak Innovation lets you deliver your most ambitious training courses the way you want them presented.
Present Content Faster
Oak Innovation's training material is flexible and suited to meet any need. Get started instantly and present more training courses in more places with less effort. 
Find Content Made For You
Download customizable training material built to be rebranded today, and begin presenting your own training courses wherever required. No prior experience is required.
Get Fully Customizable Courses
With industry-leading customizable training material, Oak Innovation is trusted by training professionals all over the world.
Care For The Environment
Oak Innovation harnesses the power of digital downloads to radically decrease the need to print everything downloaded. Now you only need to print what you need.
Content Without Limits
Oak Innovation empowers business managers, training professionals, and individuals to provide exceptional training experiences in the way and as often as you want. With this training material, you can instruct as many people as you want – without limits. 
Content You Can Use Forever
Use the training material within situations that matter to you. One price – no additional fees or costs – you're in control.
Oak Innovation. On-Demand Customizable Training Material.
Instructor Guides
Instructor guides, on key courses, will help you to save time and ensure consistency. Practical guidelines will also keep your content, and your learners focused. 
Participant Manuals
Oak Innovation's participant manuals are helping thousands of business managers around the world to present quality training material, in less time, and at scale.
PowerPoint Decks
Oak Innovation is different, allowing training courses to be presented by everyone across organizations, in a fraction of the time, and at scale – with the freedom to deliver the content as your own.
Games And Icebreakers
With no prior experience required, practical training games and icebreakers will help to develop the skills needed by your learners.
Advertorial And Expert Guides
A pre-written advertorial will ensure your training material gets seen by the right people, at the right time, every time.
Bonus Course Material
Need even more training material to present? No problem. Present the training material with ease using the pre-bundled customizable exercises, further reading lists, and course evaluation forms. 
Your Training Courses. Practical, Faster, At Scale.
Oak Innovation originated out of a desire to provide customizable training material for everyone without assumptions. Basically, user-friendly training material that is ready for any presentation situation.
Instantly available training material for trainers makes presenting your courses easy. You spend less time creating content and more time doing the things that you love.
Bring your brand to life. Just add your logo to professional, easy-to-present training material and present the content as your own.
You save time and money. And, you get a toolkit of customizable training courses to present wherever you want.
No restrictions of use mean you can present the content wherever you want.
You get everything you need to present practical training courses at a fraction of the cost of other providers.
You get instant access to industry-developed training material.
No experience required means anyone can present the courses.
Let's Present Better Training Courses Together.
For Corporate Training Professionals
With our built-in customizable training course materials, you can present training courses using reusable and practical content – all without having to develop everything from scratch.
For Business Managers
Oak Innovation's instantly available course content will make presenting your own courses easy. And with the ability to customize the content, everything can be easily delivered at a team or at a company level.
For Coaches And Mentor
With Oak Innovation's unique customizable training material, you can easily deliver the content in any situation – giving you the flexibility to present a wide variety of training courses.
For Individuals
With a load of built-in features and easy-to-present training content, you'll be able to present a variety of training courses quicker and more cost-effectively.
A Super Easy Way To Get Free Training Material For Trainers.
We offer a range of free training learning materials including The Ultimate Guide To Training Games, The Essential Guide To Training Icebreakers,, and free sample training content.
Special Offers.