Description
How To Get Amazing Training Course Material On Leadership And Influence Skills To Deliver Your Own Courses
Introducing our very first training course material on leadership and influence skills.
Our amazing training content is instantly available. And, is created to give you all the content you'll need to deliver this course as your own.
This is the beauty of downloading tantalizing training course material. You don't have to write captivating content from scratch. But you do get to deliver material that's full of zest as your own.
Amazing.
Let's put this course material in context by highlighting some staggering research findings.
For instance:
Lorman has identified that 60% of millennials want leadership training?
However, Gartner has found that 70% of employees report that they don't have the skills needed to do their jobs.
And, Lorman highlighted that 59% of managers who oversee 1 to 2 employees report having no formal training. And, 41% of managers with 3 to 5 direct reports have had no formal training either.
Notice how these findings paint a clear need for targeted learning and development interventions?
Now you can now use this amazing training content to instruct your target audience on the relationship between leadership and influence skills. Highlight the four main approaches to leadership. Discuss zones of influence. And, explore nine influence tactics.
Interested?
Top Companies, Trust Oak Innovation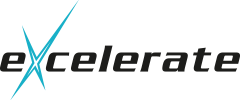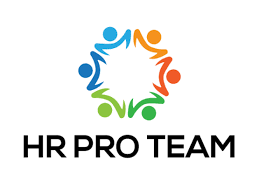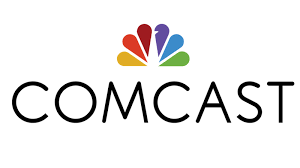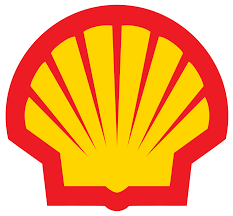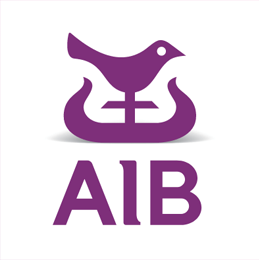 Course Description
Great leaders know how to influence people.
In fact, a leader's job often includes having to change attitudes and behaviors. And, they do this so their staff will follow them.
In general, this is achieved by:
Giving praise and honest appreciation when it is due.
Calling people's attention to mistakes – but indirectly.
Exploring their own mistakes before criticizing another person.
Asking questions instead of direct orders.
Letting the other person save face.
Praise improvement.
Give the person a reputation to live up to.
Using encouragement to make any fault seem easy to fix.
Make the other person happy about doing as you suggest.
It is worth noting that this training course material is designed to be accessible to all categories of employees.
But, wait a minute, how does this amazing training course material help you?
Well, you can use the content to highlight the relationship between leadership and influence skills. Present the four main approaches to leadership. Discuss how to build better relationships. Introduce various zones of influence. And, share nine influence tactics.
But how?
Learning Objectives
At the end of this training course, your participants will be able to:
Outline the relationship between leadership and influence skills.
Understand four main approaches to leadership.
Understand how to build relationships.
Appreciate zones of influence.
Use nine influence tactics.
Course Overview
These are the 4 key sections in this training course material.
Try to put yourself in the shoes of your target audience. How will this training material make their lives better? How will they feel about the content? And, what pain will it take away?
And, then consider how this content will save you time.
1. What is leadership?
Add a dash of sparkle and use this training content to provide a robust overview of fundamental leadership concepts, theories, and best practices.
Breathe life into your delivery by using the course content to explore the mindset of an effective leader. And, offer a pathway on how to influence others.
To sharpen your delivery, you can also use the content to explore the main types of influence skills available. And, the relationship between leadership and influence.
Remember, no one is looking over your shoulder telling you exactly what you have to say. Try to see the sharing of this training content as an enjoyable task. And, nurture a sense of learning with your audience.
Sounds good, doesn't it.
2. Leadership theories
All leaders need to be aware of leadership theories.
Inject a dose of creativity and use the content to enchant your audience and provide a foundation for developing key leadership skills.
But, how can you keep your audience engaged?
Delight your audience by using this training content to explore the evolution of leadership research.
Once you've captivated your audience you can use the content to:
Share the main leadership theories (e.g., traits and behavioral perspective).
Focus on leadership styles.
Explore the contingency perspective.
Review transactional and transformational leadership styles.
3. Influence zones
Leadership has changed.
The traditional rules of leading and managing staff no longer apply.
Simply use the training content provided to discuss how leaders can influence others. The zones of influence. The preference and indifference zone. Explore the legitimate zone and outline influence. And, discuss non-influence zones.
4. Nine tactics for influencing others
So how can you share such remarkable tactics in this training course?
The answer is simple.
Just follow the content provided and:
Share tactics that leaders use.
Discuss nine influence skills.
What You Get
78 Customizable PowerPoint Slides.
45 Page Editable Participant Manual.
17 Free Training Games.
17 Free Training Icebreakers.
12 Practical Expert Training Guides.
2 Course Tests.
Unique Course Activities/Exercises.
Practical Reading List.
Customizable Course Advertorial.
Shareable Action Plan.
Free Lifetime Access.
Order Now
$80.00Add to cart
11 reviews on