Description
How To Get Training Course Material On Interview Skills That Will Save You Time
Developing a training course on interview skills is hard.
But, we've got you covered.
This is the beauty of downloading tantalizing training course material. You don't have to write captivating content from scratch. But, you do get to deliver material that's full of zest as your own.
Oak Innovation's amazing set of downloadable training course materials features an exceptional customizable slide deck. A remarkable participant manual. And, sensational expert training guides to deliver your own training courses.
Let's place this training course material in context by sharing some staggering research findings.
For instance:
Notice how all these findings paint a clear need for learning and development interventions?
Use this amazing interview skills training content to build an awareness of the main types of interviews within the workplace.
Focus areas include:
Recruitment.
Performance appraisal.
Counselling.
And grievance/discipline.
This training content is organized around five critical blocks.
An introduction to interview skills.
Questioning and listening skills.
The recruitment interview.
The grievance/discipline interview.
How to handle poor performance.
Sounds good, doesn't it?
Top Companies, Trust Oak Innovation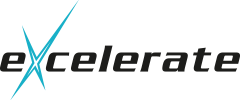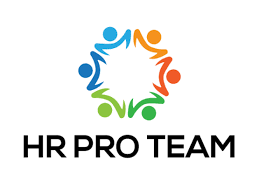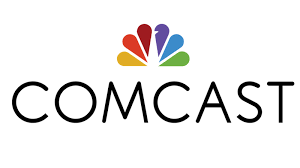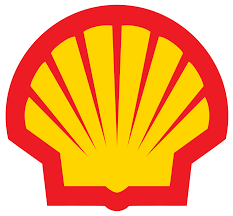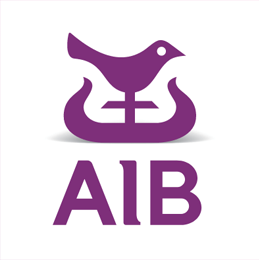 Description
This amazing training content seamlessly integrates within any training setting.
Use this training content to instruct your learners on the importance of the interviews. Focus on the main types of interviews. Introduce an effective interview process. And, different types of questioning and listening skills.
Next use this interview skills training course material to share how to avoid biases in an interview. And, discuss four main types of interviews (e.g., recruitment, performance appraisal, counselling, and grievance/discipline).
But how?
Learning Objectives
At the end of this training course, your learners will be able to:
Understand the importance of the interview.
Identify the main types of interviews available.
Introduce an effective interview process.
Understand different types of questioning and listening skills.
Identify and be able to avoid biases in interviews.
Use four main types of interviews (e.g., recruitment, performance appraisal, counseling, and grievance/discipline).
Course Overview
These are the 5 key sections of this training material.
Try to put yourself in the shoes of your target audience. How will this training material make their lives better? How will they feel about the content? And, what pain will it take away?
Next, consider how this content will save you time.
1. Introduction to interview skills
Much of the work that goes into successful interviews is not immediately visible.
Sorting out paperwork and forms. Looking over data. Preparing interview questions. Getting other people involved.
All involve aspects that are not on display. But, which are so critical.
Add a dash of magic and help your learners to develop the interview skills needed to actively participate in a wide range of interview situations.
To make this content sparkle:
Explore what is an interview.
Discuss the main types of interviews that occur within companies.
Examine the different skills that are needed (e.g., questioning and listening skills).
Remember, no one is looking over your shoulder telling you exactly what you have to say. Try to see the sharing of this training content as an enjoyable task. And, nurture a sense of learning with your audience.
2. Questioning and listening skills
The use of questioning and listening skills in organizational interviews to improve learning is nothing new.
Breathe life into your delivery and:
Discuss active and reflective listening skills.
Detail various types of questioning skills.
3. The recruitment interview
Job interview skills remain the main area that people think of when they hear the word 'interview'.
To make your delivery more vivid, use the content to explore essential skills. And, focus on job interview skills.
Next, use the content provided to explore these skills from the perspectives of both the interviewer and the candidate.
4. The grievance/discipline interview
How can an individual apply their interview skills within a grievance/discipline setting?
An important question.
To sharpen your delivery, highlight the value of shared interview skills across various types of interview settings.
5. How to handle poor performance
Lots of people learn to be successful at recruitment interviews.
But, many individuals run into difficulty applying this learning in the area of performance appraisals.
A performance appraisal interview facilitates an evaluation of an employee's job performance against a documented set of goals. And, traditional approaches to performance appraisal focus on three main objectives.
First, the appraisal interview is an opportunity to provide feedback to employees on their performance.
Second, the appraisal interview acts as a vehicle for changing behavior towards what would be seen as more desirable by the organization.
And, thirdly the interview provides information for managers to help them allocate resources in the future.
Use the content to focus on how interviews can be used to handle poor performance.
For instance:
Goal setting.
Training.
Dissatisfactions.
Discipline.
Reorganizing.
Management.
Outside agencies.
The job.
Peer pressure.
What You Get
84 Customizable PowerPoint Slides.
43 Page Editable Participant Manual.
17 Free Training Games.
17 Free Training Icebreakers.
12 Practical Expert Training Guides.
2 Course Tests.
Unique Course Activities/Exercises.
Practical Reading List.
Customizable Course Advertorial.
Shareable Action Plan.
Free Lifetime Access.
Order Now
$80.00Add to cart
11 reviews on