Description
How To Save Time And Instantly Get Training Course Material On Personal Productivity Skills
No training content?
That is hard.
But, do resist the urge to develop your own training content on personal productivity skills from scratch.
This remarkable pre-written training content provides you with everything you need to deliver your own sensational courses.
And, all the training content is packed into one instant download.
A perfect solution to bring your courses to reality.
Yes, we said everything.
Amazing.
Let's get you started by exploring some startling research findings.
For instance:
Companies in the U.S. lose between $450 – $550 billion each year due to disengaged workers.
In fact, a recent survey of 1,989 office workers reveals that the workers were only productive for 2 hours, 53 minutes in their working day.
Similarly, a Gallup report highlights that companies with a highly engaged workforce have 21% higher profitability. And, 17% higher productivity than companies with a disengaged workforce.
Sound familiar?
And, notice how this research paints a clear picture?
Use Oak Innovation's amazing training course content to provide your learners with an understanding of personal productivity. Common challenges. And, productivity systems.
Sounds good, right?
Top Companies, Trust Oak Innovation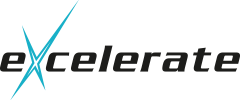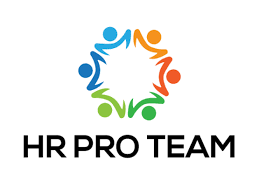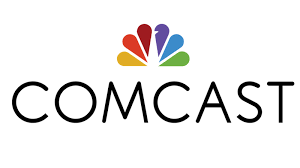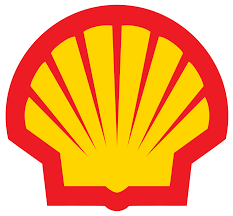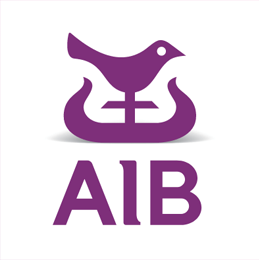 Course Description
Personal productivity is how efficiently a person can complete tasks or activities that move them closer to achieving their goals.
This course is designed to be accessible for all categories of employees.
Use the content to improve the personal productivity skills of your audience. Show them how to use planning techniques. Prioritize activities. How to overcome procrastination by setting SMART objectives. And, how to remove obstacles.
In particular, this course will increase the competence of your learners. Especially, in the critical development area of personal productivity.
The content focuses on planning skills. Smart objectives. And, remove obstacles to productivity.
Iinspire your audience by highlighting that the benefits of productivity are:
Increased motivation.
Decreased stress.
Achievement of objectives.
Reward and recognition.
And, the benefits accruing to the team include:
Better working environment.
Faster achievement of objectives.
Recognition and reward.
Increased motivation.
Enhanced teamwork.
While benefits generated to the organization include:
Improved productivity.
Lower costs.
Corporate image enhancement.
Happier and more focused employees.
Amazing.
But how?
Learning objectives
At the end of this training course, your participants will be able to:
Maximize personal productivity.
Use planning techniques to prioritize activities based on what is important.
Overcome procrastination by setting SMART objectives.
Remove obstacles to personal productivity.
Course Overview
These are the 5 key sections of this training course material.
Read this course description through your audience's eyes.
See if you can visualize how delivering your course will impact them?
1. Productivity skills
Knowing how to maximize productivity skills will offer your course attendees the basic skills they need to achieve results.
To sharpen your delivery, use the content to instruct participants on how to employ planning techniques. And, how to avoid procrastination to increase their productivity.
Next, pay attention to examples of productivity in action.
But how do you improve their time management skills?
2. Personal productivity and time management skills
Successful organizations are characterized by increasingly higher demands for excellent time management skills.
Sound familiar?
Captivate your audienceand share that a successful time management system requires specific criteria to be met.
For instance, successful time management systems must be:
Functional (it must meet its purpose).
It must be simple.
It should be portable.
It needs to be used.
Next, add a dash of sparkle and use the content to:
Focus on time management.
Discuss the benefits of effective time management techniques.
3. Proactive versus reactive work
Productive individuals focus on the future. And, they work towards identifiable goals.
To make your delivery more impactful, increase awareness of proactive versus reactive work. The role of planning. And, the critical concepts of urgency versus importance.
Next, breathe life into your delivery and provide a comprehensive understanding of different approaches to proactive at work.
It's probably a question we've been asked most often in recent years.
Our answer?
Proactive work concentrates on making things happen like:
Developing plans and schedules
Focusing on key tasks
Achieving deadlines and targets
Managing projects
Reactive work, on the other hand, is concerned with dealing with immediate and urgent issues.
Sounds good, right?
4. Overcoming procrastination
To engage and delight your audience use the content to share that individuals procrastinate due to a number of well-known reasons.
For instance:
A response to stress that accompanies difficult or challenging tasks.
A habit that has formed over time.
Poor or no prioritization skills,
Poor or no planning skills.
Next, discuss that overcoming procrastination requires making commitments. Crisis management. And, setting SMART objectives.
5. How to avoid obstacles
Avoiding obstacles is key to the success of any time management activity.
To inspire your audience:
Examine clarity and delegation skills.
Discuss how to remove obstacles to personal productivity.
What You Get
72 Page Editable Participant Manual.
51 Customizable PowerPoint Slides.
27 Page Dependable Instructor Manual.
17 Free Training Games.
17 Free Training Icebreakers.
12 Practical Expert Training Guides.
2 Course Tests.
Unique Course Activities/Exercises.
Practical Reading List.
Customizable Course Advertorial.
Shareable Action Plan.
Free Lifetime Access.
Order Now
$80.00Add to cart
11 reviews on