Description
How To Save Time And Instantly Get Training Course Material On Marketing Skills
We've got you covered. And, your slide deck. And, your manuals.
Save time and download this remarkable training course material on marketing skills. This course material includes an amazing slide deck. A customizable participant workbook. And, exceptional expert training guides.
Deliver the content as downloaded. Reuse it. And, even reframe the amazing training content as you see fit – the possibilities are endless.
Want to know how?
Read on.
Top Companies, Trust Oak Innovation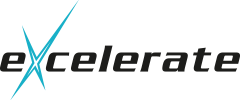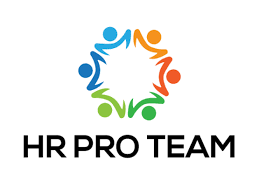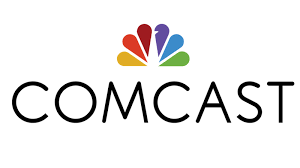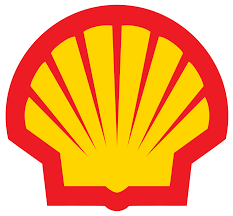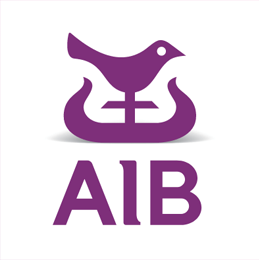 Course Description
Effective marketing skills are a powerful tool that will help any business connect with its customers.
In broad terms, marketing is what a business will do to promote how a product or service will be bought or sold.
There are five activities that a company can use:
Advertising.
Telemarketing.
Newsletters and printed materials.
Internet marketing.
Product placement.
And, marketing activities are generally used to:
Increase brand awareness.
Advertise products or services.
Increase the broad reach of your product.
Generate more leads and conversions.
Increase sales.
Improve awareness.
Increase customer satisfaction.
Help to stay ahead of the market.
Upsell and cross-sell products.
Retain customers.
Acquire new customers.
Promote a new product or service.
This course material is designed to be accessible to all categories of employees.
Use the content provided to provide a robust foundation on how marketing initiatives work. Explore what is the main aim of marketing. Introduce the Boston Consulting Group Matrix. And, discuss the 4 P's (product, price, place, and promotion). so as to strengthen the most important aspects of your audience's marketing skills.
Next, discuss the benefits of having an effective marketing process. The main obstacles to the marketing process. And, dig deeper into a range of marketing tools and techniques.
Sound interesting?
Learning Objectives
At the end of this training course your participants will be able to:
Identify the main obstacles.
Understand the marketing process.
Understand a range of tools and techniques.
Explain the benefits of having an effective marketing process.
Course Overview
These are the 6 key sections in this training course material.
Review this amazing training course material by considering your attendees. Think about how this training course material makes their life better.
Also, imagine how this content saves you time.
1. Marketing skills
Effective marketing skills are the missing link between production and sales.
It's easy to think of how this course material saves time.
Now nurture your delivery style and improve the marketing skills of your audience.
Use the content to enchant your audience, and:
Discuss great marketing skills.
Explore "what is marketing?"
Present a range of marketing core concepts.
2. The marketing environment
In today's competitive backdrop learning about a marketing environment is a critical skill.
Inject a dose of creativity and explore the key role played by the environment.
To illustrate, marketing is composed of and influenced by many areas such as:
Governments.
Socio-cultural aspects.
Economics.
Competitors.
Suppliers.
Customers.
Employees.
Technology.
Next, use the training course material to:
Explore the significant factors that demand strategic management skills.
Examine the level of control a company has over these efforts.
Focus on the main aims of marketing.
3. The Boston Consulting Group Matrix
To make your delivery more vivid, discuss the marketing environment. The Boston Consulting Group Matrix. And, focus on products, price, and place.
Sharpen your delivery and:
Discuss how to identify product growth opportunities.
Focus on the Boston Consulting group's product portfolio matrix (BCG matrix). This matrix focuses on long-term strategic planning for products.
Note: The 'Boston Box' is essentially an analytical tool for looking at the lifecycle stages of products in an organization's portfolio. The four quadrants introduced are:
Dogs – Products with low growth or market share.
Question marks or problem child – Products in high growth markets with a low market share.
Stars – Products in high-growth markets with a high market share.
Cash cows – Products in low growth markets with a high market share.
4. Products
Do you want to improve the marketing skills of your audience, and genuinely, make a difference in their lives?
Well, this is the magic of downloading amazing training course material. You don't have to create the content from scratch, but you do get to deliver this content as your own.
In this section, use the content provided to focus on products.
5. Price and place
Understanding price and place are essential components of successful marketing initiatives.
And, even successful organizations can miss this point.
Use the content to remind your audience that products need to sell within marketplaces.
And, the need for a unique price.
Prices are set through the following steps:
Consumer analysis.
Channel analysis.
Competitor pricing analysis.
Economic-capacity analysis.
Pricing objectives.
Use the content provided to target these aspects.
For example:
Where exactly are they going to sell their product?
What is the level of sophistication in the market?
Which competitors are already there, and what market share do they have?
How will you support the market?
What costs will be associated with engaging in this market?
6. Promote the product
Highlight that:
Marketing is the process of making potential customers aware of your product and what it offers.
Marketing persuades potential customers to purchase your product.
Next, encourage your attendees to consider the following questions:
Who are the targets?
Where are they located?
What is their level of knowledge?
What message do you want to get through?
How will you measure the success of the promotional activity?
What budget do you have to resource the promotional activity?
And, use the content to:
Explore how to sustain a competitive advantage.
Differentiate products from those of the competition to achieve a level of competitive advantage.
Discuss how this differentiation can come from – the actual product, pricing advantages, accessibility for customers (place), and the level of productive promotional activity introduced.
What You Get
72 Customizable PowerPoint Slides.
34 Page Editable Participant Manual.
17 Free Training Games.
17 Free Training Icebreakers.
12 Practical Expert Training Guides.
2 Course Tests.
Unique Course Activities/Exercises.
Practical Reading List.
Customizable Course Advertorial.
Shareable Action Plan.
Free Lifetime Access.
Order Now
$80.00Add to cart
11 reviews on