Description

This is one of the most wide-ranging and practical training courses we've ever created. Get everything you need instantly: practical, customizable, and easy to present.
You're In Good Company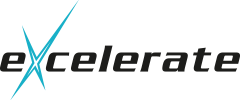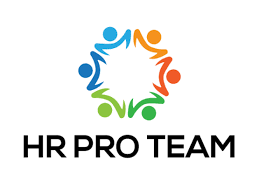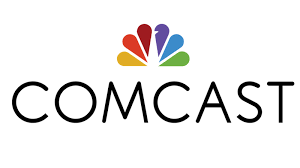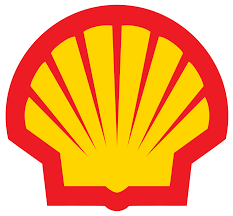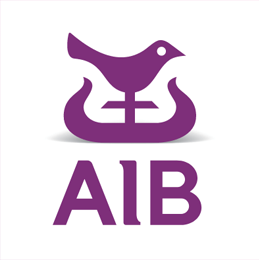 Course Description
This amazing training course is designed to be accessible to all categories of employees.
Use the training manuals provided to explore key organizational issues. Introduce key business dynamics. And, strategic management best practices.
Next, use the training manuals to discuss key topics covered including the importance of culture. The role of groups. Various types of communication skills. And, to highlight how to successfully manage a change program.
Inspire your audience by presenting a solid introduction to organizational structure. Group dynamics skills. Change management and corporate culture. Strategic management. And, communication skills.
Sounds good, right?
Target Audience
This organizational issues skills training course is designed to enhance the skill set of all categories of teams in the workplace.
The training manuals provided will target the needs of:
Line staff and team members that wish to develop a greater sense of control, and improved self-esteem, motivation and purpose within the organization.
Line staff and team members seeking to develop greater organizational issues skills.
Managers looking to further develop their leadership skills by understanding how to promote and support issues within their teams.
Human resources professionals charged with promoting organizational issues skills in the workforce.
Learning Objectives
At the end of this training course, your participants will be able to:
Identify key organizational issues.
Understand key business dynamics.
Implement strategic management best practices.
Understand the importance of culture.
Welcome the value of supportive structures.
Understand the role of groups.
Appreciate various types of communication skills.
Understand and manage change.
Course Overview
These are the 7 key sections in this training course.
1. Introduction to organizational issues
So, what can you do to set the scene for this training course?
To engage and delight your audience, use the training manuals to focus on seven key business areas.
These are:
Organizational dynamics.
Organizational structure.
Group processes.
Communication.
Organizational change.
Organizational culture.
Strategy.
2. Organizational structure and success
Paint a vivid picture by sharing the various approaches to organizational structure.
Next, add a dash of sparkle and use the training manual to highlight key concepts and dimensions of organizational structure.
Now, it's time to captivate your audience with critical concepts like the structuring of activities. And, pay particular attention to a discussion of the line control of the workforce.
3. Group dynamics skills
To make your delivery even more vivid, explore the different types of groups that can exist. And, the relationship between groups and performance factors.
For instance:
Norms.
Size.
Composition.
Investigation.
Socialization.
Maintenance.
Resocialization.
Remembrance.
Connect with your audience and use the training manual provided to focus on:
The phases of socialization.
The factors and consequences of group cohesiveness.
Different types of communication across groups.
4. Change management skills
Change management skills have never been so important.
To sharpen your delivery, use the training manual and slides provided to:
Explore what is changing.
Discover how to diagnose the need for change.
Highlight unfreezing, changing, and refreezing tactics.
Discuss driving and restraining forces for rebalancing the "change equilibrium".
5. Positive organizational culture
When it comes to creating a positive organizational culture, there are many things to discuss.
Use the training manual provided to discuss:
The characteristics of organizational culture.
Various types of cultures exist within companies.
Breathe life into your delivery by introducing your audience to the innovative and groundbreaking writings of Gareth Morgan.
In his seminal book entitled Images of Organization eight imagined images of organizations were suggested.
These are:
Machines.
Organisms.
Political systems.
Brains.
Psychic prisons.
Self-producing systems.
Social structures.
Domination systems.
Vivid images of organizations will stick with your audience, residing in their heads long after your course has been delivered.
6. Strategic management skills
Nurture your delivery style and explore strategic management initiatives.
7. Strategy
To resonate with your target audience, use the training manual to explore organizational strategy.
In particular, the course highlights how a strategy will set a direction for a company. Will define the company. And, discuss how a strategic plan will focus effort and provide consistency within a company.
The Benefits:
Pre-written training course material provides the essential pieces of your training courses.
And, Oak Innovation's training course material will go even further, providing complete course content like slide decks, training manuals, training guides, training games, exercises, etc.
This is especially useful for those who are new to delivering their own training courses.
When you select and order this course material, you will receive a secure link to download your purchase.
Why You Need It:
Prioritize your time with instantly available content.
Automatically saves you time to focus on delivery.
Provides a single source of content for your training courses.
Removes the need to develop slide decks, manuals, guides, etc.
Eliminates the need to hunt for content on the internet.
Highlights training courses you may otherwise have not considered.
Offers a seamless jump from an identified need to course delivery.
Scales your delivery options with customizable content that can be rebranded.
Proven ROI from incredible prices.
What You Get:
77 Customizable PowerPoint Slides.
45 Page Training Manual.
17 Free Training Games.
17 Free Training Icebreakers.
12 Practical Training Guides.
2 Course Tests.
Activities/Exercises.
Reading List.
Course Advertorial.
Action Plan.
Free Lifetime Access.
Order Now
$80.00Add to cart
11 reviews on