Description
How To Save Time And Instantly Download Remarkable Training Course Material On Leadership And Delegation Skills
An amazing set of course material on leadership and delegation skills never leaves you stranded for content.
Instantly download these exceptional training slides. Sensational manuals. Amazing expert training guides. And, so much more to meet the needs of your audience.
Sounds good, doesn't it.
Let's place this course material in context by exploring some startling research.
Whatfix has shown that leadership training will increase participants' capacity for learning by 25% and their performance by 20%.
Yet, Clear Company has found that 41% of managers overseeing three to five employees say they have had no training at all. And, 59% of managers overseeing one to two employees say the same.
Notice how all these findings paint a clear need for learning and development interventions?
Download this instantly available amazing training content. And, use the content to explore key delegation in leadership skills. Discuss the relationship between leadership and delegation. The benefits of delegation. And, leadership theories.
Next, use the content to highlight the functions and responsibilities of leadership. The relationship between leadership and delegation skills. And, can introduce an effective delegation process.
But how?
Top Companies, Trust Oak Innovation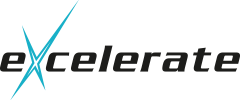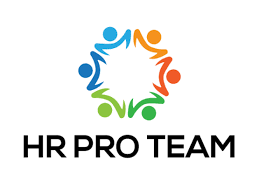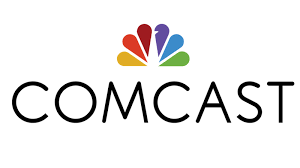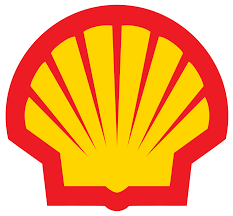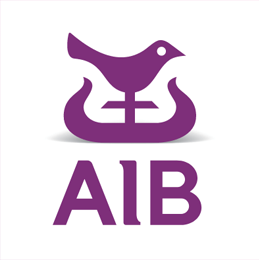 Course Description
Delegation is the transfer of responsibility for specific tasks from one person to another.
And, when leaders master these skills their success will follow.
To illustrate, a leader should delegate tasks so as to:
Increase involvement by their team.
Increase responsibility and ownership.
Identify suitable candidates for future roles.
Ensure specialist knowledge is employed where necessary.
Increase group and organizational effectiveness.
This amazing training content is designed to be accessible to all categories of employees.
Use this training course material to equip new leaders, managers, and line staff with key leadership principles. And, to guide their interactions within their organization.
Next, use the content to discuss the relationship between leadership and delegation. Key approaches to leadership. Highlight three crucial key areas (e.g., accountability, authority, responsibility). And, how to delegate more.
Interested?
Learning Objectives
At the end of this training course, your participants will be able to:
Understand the relationship between leadership and delegation.
Understand the main approaches to leadership.
Identify three crucial key terms (e.g., accountability, authority, responsibility).
Delegate more.
Course Overview
These are the 6 key sections in this training course material.
Try to put yourself in the shoes of your target audience. How will this training material make their lives better? How will they feel about the content? And, what pain will it take away?
Next, consider how this content will save you time.
1. The relationship between leadership and delegation
Are all leaders able to delegate?
To sharpen your delivery, use the training content to:
Discuss how delegation will deliver results.
Share that delegation is a significant factor for leadership success.
Dig deeper, than general leadership skills and management-speak, to focus on exploring what delegation actually is.
2. The benefits of delegation
Effective delegation is the passing of authority to another person to carry out specific activities.
This transfer of authority is usually between a manager to another person.
To make your delivery sparkle, discuss the difference between delegation skills and control.
Remember, no one is looking over your shoulder telling you exactly what you have to say. Try to see the sharing of this training course material as an enjoyable task and nurture a sense of learning with your audience.
3. Leadership theories
Today's organizations are characterized by increasingly more complex and diverse workforces. And, a greater need for effective delegation in leadership.
In fact, business environments require leaders that can operate at a higher level. And, who possess leadership styles that meet the demands placed upon them.
To meet this need:
Outline the qualities and traits approach to leadership.
Explore whether leaders are born or made.
Share relevant leadership theories.
Discuss personality traits and functional and group approaches.
4. Functions and responsibilities of leadership
Modern organizations are facing important dilemmas.
And, a new image of delegation in leadership has emerged.
Connect with your audience and:
Clarify leadership misconceptions.
Highlight leadership best practices.
Focus on action-centred leadership.
5. The relationship between leadership and delegation skills
Leading a business needs a dynamic set of leadership skills.
To engage and delight your audience:
Explore the path-goal theory.
Discuss accountability and authority.
Share why managers should delegate.
Nurture your delivery style and explore what tasks a leader should or should not delegate.
For instance, leaders should delegate:
Routine jobs.
Tasks that others can do as well or better than you.
Aspects that will challenge and develop staff.
Whereas, leaders should not delegate:
Confidential tasks.
Staff appraisals.
Disciplinary matters.
Giving rewards.
Technical tasks.
If you alone have the skill.
Next, share why leaders don't delegate tasks.
For instance:
Fear of losing control.
Doubt that others may do a better job.
The perception that it takes too long.
Lack of confidence in staff.
6. The delegation process
Delegation in leadership isn't always about saying, "do this" or "do that".
Leaders need to learn how to delegate effectively
Delight your audience and outline a simple process on how to delegate. Next, use the material to present delegation as a practical time management tool.
What You Get
64 Customizable PowerPoint Slides.
50 Page Editable Participant Manual.
17 Free Training Games.
17 Free Training Icebreakers.
12 Practical Expert Training Guides.
2 Course Tests.
Unique Course Activities/Exercises.
Practical Reading List.
Customizable Course Advertorial.
Shareable Action Plan.
Free Lifetime Access.
Order Now
$80.00Add to cart
11 reviews on