Description
How To Save Time And Instantly Download Amazing Training Course Material On Job Analysis Skills
Creating training course material on job analysis skills is hard.
But, we have a great solution for you.
Instantly download exceptional training course material that features an amazing slide deck. Amazing manuals. And, sensational expert training guides that will save you time.
This is the beauty of downloading tantalizing training course material. You don't have to write captivating content from scratch. But you do get to deliver material that's full of zest as your own.
Amazing.
Let's get you started by reviewing some startling research that places this training course material in context.
To illustrate:
Notice how these findings point to a clear need for effective job analysis techniques?
Download and use this training course material to instruct your audience on the basic principles and applications of job analysis. And, the important role that job analysis achieves within a company.
Want to know how?
Keep reading.
Top Companies, Trust Oak Innovation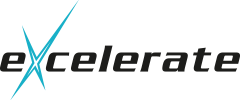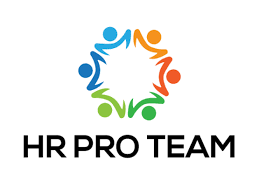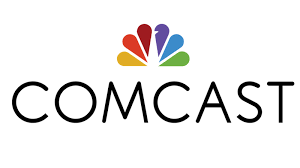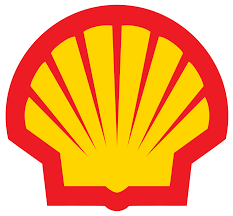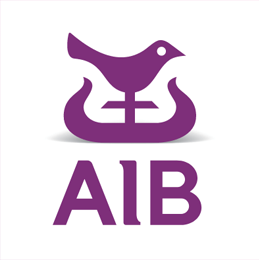 Course Description
A job analysis is a process of examining a job in detail.
And, this course material is designed to be accessible for all categories of employees.
Use the content to demonstrate that a job analysis is a process of gathering information about a job role. Describe the four main job analysis methods. Highlight the advantages and disadvantages of interviews.
Next, outline three types of job observation. Introduce the Critical Incident Technique. Highlight a Position Analysis Questionnaire. And, explore key job analysis techniques.
Sounds good, doesn't it?
Learning Objectives
At the end of this job analysis training course, your participants will be able to:
Explain the role of job analysis.
Describe four job analysis methods.
Describe the advantages and disadvantages of interviews.
Detail three types of job observation.
Explore the Critical Incident Technique.
Understand a Position Analysis Questionnaire.
Explore job analysis techniques.
Course Overview
The training course material is divided into 3 key sections.
Try to put yourself in the shoes of your target audience.
And, consider how this content saves you time and considerable effort.
1. Job analysis skills
Nurture your delivery style and explore what exactly is a job analysis. The various job analysis methods used within companies. What they are. And, how they are performed.
To illustrate, a job analysis requires a structured approach to identifying the content of a job in terms of the activities, opportunities, attributes, and requirements needed to perform that job.
And, a job analysis gathers the following types of data.
For instance:
Knowledge, skills, and abilities (KSAs).
Performance metrics.
Work tasks and behaviors.
People interactions.
Performance metrics.
Managerial input.
Equipment required.
Working environment.
Next, captivate your audience and discuss:
Job descriptions and classifications.
Selection procedures.
Worker mobility.
Training and development.
Compensation.
Performance management.
Inject a dose of clarity by confirming that a key aspect of a job analysis is that the job is the subject of the analysis. And, not the person.
This is especially important for those attending your course who are starting out on their journey in learning about job analysis.
2. The main types of job analysis techniques
Most companies know that a properly performed job analysis is key to ensuring that the right people are recruited to a company. And, when a proper job-person fit prevails it can benefit the objectives of the organization.
To make your delivery more vivid, highlight the main types of job analysis techniques. And, focus attention on best practices within the workplace.
Next, connect with your audience and detail essential tools (e.g., the critical incident technique and the position analysis questionnaire). And, discuss key aspects that will inform which job analysis techniques are deployed.
To sharpen your delivery, outline the main questions used to decide what job analysis technique is used.
For instance:
Purpose served – Does the method meet how the data needs?
Versatility – Will the same method be used to capture information on a variety of jobs?
Standardization – Can the data be readily compared with data collected from other techniques?
User acceptability – Will users accept this method as a reliable method of collecting the information?
Training required – Is the method easy to use, or will a level of training be required? If so, how much and at what cost?
Sample size – What sample size will be required to obtain an adequate analysis of the job?
Off-the-shelf – Can the method be applied off-the-shelf, or does it need to be customized?
Reliability – Will the technique generate reliable data?
Time to complete – How long will it take to analyze a job?
Cost – How much will it cost to employ the technique?
Remember, no one is looking over your shoulder telling you exactly what you have to say. Try to see the sharing of this training content as an enjoyable task. And, nurture a sense that you are just a guide on their learning journey.
3. Ask the right questions
Asking the right question is a key aspect of job analysis.
Next, use the content to stress that a company needs to be ready to perform a job analysis.
And, share some of the right questions to ask before starting any job analysis.
For instance:
What is the purpose of the job analysis?
What technique will be employed?
How will the results be used?
What will data be collected?
What resources are available?
Who will perform the analysis?
What You Get
44 Page Editable Participant Manual.
81 Customizable PowerPoint Slides.
17 Free Training Games.
17 Free Training Icebreakers.
12 Practical Expert Training Guides.
2 Course Tests.
Unique Course Activities/Exercises.
Practical Reading List.
Customizable Course Advertorial.
Shareable Action Plan.
Free Lifetime Access.
Order Now
$80.00Add to cart
11 reviews on