Description

Every situation is an opportunity for this practical, customizable, and easy-to-deliver facilitation skills training course. Super easy-to-present and effective in every way.
You're In Good Company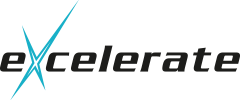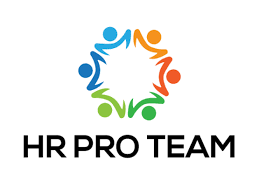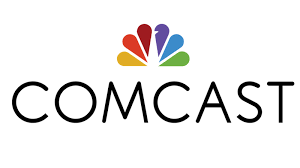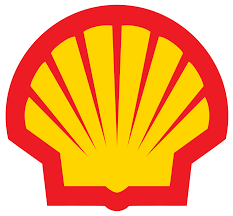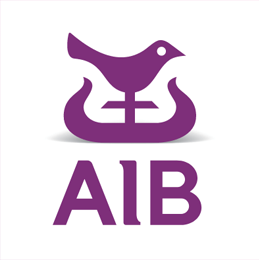 Course Description
Facilitation is the process of making something easier or more possible. And, an effective facilitator uses their skills and experience as a protector of this process.
All companies require employees with excellent facilitation skills to succeed.
These training manuals are designed to be accessible for all categories of employees.
Use the content to highlight the latest best practices. Explore an effective facilitation process. Introduce various facilitation techniques. And, share the benefits of effective facilitation skills.
Discuss the main obstacles to effective facilitation skills. The benefits of effective facilitation skills. And, share an effective facilitation process.
Target Audience
This facilitation skills training course is designed to enhance the skill set of all categories of teams in the workplace.
This training manual will target the needs of:
Line staff and team members that wish to develop a greater sense of control, and improved self-esteem, motivation and purpose within the organization.
Line staff and team members seeking to develop greater facilitation skills.
Managers looking to further develop their leadership skills by understanding how to promote and support facilitation skills within their teams.
Human resources professionals charged with promoting facilitation skills in the workforce.
Learning Objectives
At the end of this training course, your participants will be able to:
Identify the main obstacles to effective facilitation skills.
Understand the facilitation process.
Understand a range of facilitation techniques.
Build an effective facilitation process.
Explain the benefits of effective facilitation skills.
Course Overview
These are the 7 key sections in this training course.
1. Introduction to facilitation skills
Facilitation skills in organizations represent a cornerstone of personal development skills.
In fact, an effective facilitator can be employed across a wide variety of leadership and line staff activities.
Captivate your audience by using the content provided to focus on a definition of facilitation.
2. What is a facilitator?
Use the training manuals to explore the main tasks of a facilitator.
For instance:
Setting agendas.
Capturing data.
Time management.
Information seeking.
Clarifying.
Coordinating.
Summarizing.
Relieving tension.
Next, enchant your audience by using the training manuals to share how to become a more effective facilitator. And, that the main role of a facilitator is to protect the process.
And, when your audience uncovers content that resonates with them, they adopt new skills. That's also how they'll develop their facilitation skills.
3. Functions
The benefits of developing facilitators across the organization are central to this section of the course.
Meet the needs of your audience with a dash of sparkle by using the course content to:
Focus on the primary function of facilitation.
Discuss the range of values that are needed by effective facilitators.
To inspire your audience, use the content to introduce the main facilitator styles available.
For instance:
Directive.
Exploratory.
Delegating.
Participative.
Interpretive.
Evaluative.
4. The facilitation process
To resonate with your target audience, use the content to focus on developing the skills of facilitators. The facilitation process. Decision-making skills. And, outcomes and products.
Next, discuss the three stages involved in an effective facilitation process.
For instance:
Stage 1: Define the purpose, outcomes, and products required from the process
Stage 2: Design and define the actual process
Stage 3: Implement the process and ensure the outcomes and products
5. Designing a facilitation process
Every effective facilitator must become familiar with designing a facilitation process.
Truly connect with your audience and:
Explore how to design a facilitation process.
Discuss how this design relates to learners.
6. Facilitation techniques
When you focus on specific facilitation techniques, you make a strong connection and you invite your audience to learn more.
To engage and delight your audience, use the training content to:
Examine tips, rules, and how to gain consensus.
Explore self-check questions and the concept of intervention.
Now, you can dig deeper into specific facilitation techniques that facilitators use.
For instance:
Awareness Technique.
Brainstorming.
NGT Technique.
Affinity Diagram.
Fish Bowl.
Multiple Perspectives Disk.
The Hanger Technique.
In short, communicate what makes these techniques different, and inform your audience what each technique can do for them.
7. The role of people
Modern facilitators must master the art of working with people.
Use the training manuals provided and discuss how this involves listening to and capturing their contributions. Collating knowledge. And, inspiring an audience to actively participate in a facilitation process.
Once you've captivated your audience, use the content to explore aspects like group dynamics skills and personality types. And, highlight the critical areas of dealing with conflict. Plus, the role of people in the process.
The Benefits:
Pre-written training course material provides the essential pieces of your training courses.
And, Oak Innovation's training course material will go even further, providing complete course content like slide decks, training manuals, training guides, training games, exercises, etc.
This is especially useful for those who are new to delivering their own training courses.
When you select and order this course material, you will receive a secure link to download your purchase.
Why You Need It:
Prioritize your time with instantly available content.
Automatically saves you time to focus on delivery.
Provides a single source of content for your training courses.
Removes the need to develop slide decks, manuals, guides, etc.
Eliminates the need to hunt for content on the internet.
Highlights training courses you may otherwise have not considered.
Offers a seamless jump from an identified need to course delivery.
Scales your delivery options with customizable content that can be rebranded.
Proven ROI from incredible prices.
What You Get:
84 Customizable PowerPoint Slides.
70 Page Instructor Manual.
67 Page Training Manual.
17 Free Training Games.
17 Free Training Icebreakers.
12 Practical Training Guides.
2 Course Tests.
Activities/Exercises.
Reading List.
Course Advertorial.
Action Plan.
Free Lifetime Access.
Order Now
$80.00Add to cart
11 reviews on