Description

Our twist on a classic training course on auditing skills, with customizable training material for use in every situation. And a whole load of extra practical content. You get the gist.
Top Companies, Trust Oak Innovation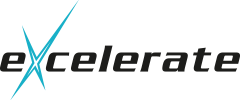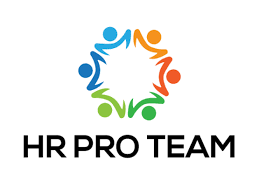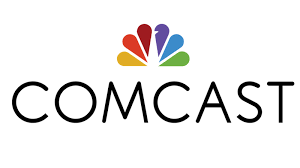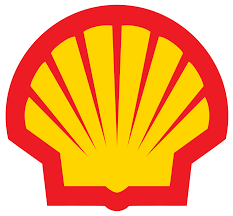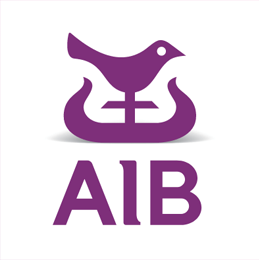 Course Description
An audit is a systematic, independent, and documented process for obtaining audit evidence and evaluating it objectively to determine the extent to which audit criteria are fulfilled (ISO 9000:2000).
This training course is designed to be accessible for all categories of employees.
Use the content provided to highlight the different types of audits that can exist. Share how to set up an audit schedule. Discuss how to form an audit team. Perform a basic audit. And, how to manage relevant documentation.
In particular, use this training course to explore the seven stages of an effective audit.
For instance:
Initial preparation.
Detailed planning.
Opening meeting.
Auditing.
Reporting.
Closing meeting.
Follow-up.
Amazing.
Target Audience
This building auditing skills training course is designed to enhance the skillset of all categories of teams in the workplace.
This course will target the needs of:
Line staff and team members that wish to develop a greater sense of control, and improved self-esteem, motivation and purpose within the organization.
Line staff and team members seeking to develop greater auditing skills.
Managers looking to further develop their leadership skills by understanding how to promote and support audits within their teams.
Human resources professionals charged with promoting audit skills in the workforce.
Learning Objectives
At the end of this training course, your participants will:
Define types of audits.
Set up an audit schedule.
Form an audit team.
Perform a basic audit.
Manage relevant documentation.
Understand the audit process.
Course Overview
There are 6 key sections in this training course.
1. Audit
Audits are the lifeblood of any business.
Especially for companies that want to be successful.
Blow your audience away and share that the focus of an audit includes:
Product – focus on one product as it flows through the systems of an organization.
Process – concentrate on the effectiveness of a process to identify improvements.
Regulatory – explore compliance with a set of regulatory guidelines. Such as those imposed upon the Pharmaceutical industry by the FDA.
Next, engage your audience and:
Examine what key aspects they need to understand.
Explore various types of reviews.
Discuss how to view audits as an opportunity that benefits their companies.
Stress the effort required to perform a successful audit.
Explore traditional views of an audit. For instance, criteria-based audit and audit objectives.
2. Quality audit systems
Quality audits are the systematic examination of an organization's quality management system (QMS). And, this audit process can be completed by internal or external auditors.
Use the training content to captivate your audience and:
Explore pre-audit activity.
Discuss how to create an audit history.
Explore how to define the scope of an audit.
Discuss the benefits of having reviews.
Introduce essential aspects (e.g., the scope of the audit and process flow).
3. How to set up an audit team
Want to keep your audience engaged throughout this course?
Focus on the detail and exercises provided in each part of the content.
Next, add a dash of sparkle and use the training content to explore what an audit team needs.
For instance:
Enough members to split the work equitably and process the activities within the defined schedule.
Capability in terms of skills and experience.
Independence.
A strong understanding of business processes.
Enhance your delivery and authority by sticking to the training material.
Next, highlight successful audit teams to:
Achieve results with clear roles and responsibilities.
Know exactly what they are there to do.
Recognize the challenges of working in teams.
Explore the role and responsibilities of the lead auditor.
Share that teamwork has always been essential in these settings. Especially in regulated environments.
Lastly, use the training content to help your learners:
Guide, plan, and schedule an audit.
Explore documentation and checklists.
4. Performing an audit
It's challenging for some companies to keep up with role requirements for lead auditors. But it's imperative that these key roles are understood.
Especially, if companies are to achieve the audit success that they wish.
This doesn't just work for managers. Line staff achieve benefits from this learning, too.
And, discuss that the responsibilities of the lead auditor include:
Everything that is associated with the audit.
Definition of the scope of the audit.
The selection of other team members.
Preparation of the plan.
Guidance of the preparation process.
Team briefing and communication.
Representation of the audit team with the auditee.
Ultimate decision-making throughout the process.
Preparation of final audit report.
Use the training course to captivate your audience and focus on key activities within meetings.
Next, encourage your audience to:
Explore who should attend opening meetings.
Appreciate the importance of managing activity and gathering evidence.
Explore questioning skills, observation, and note-taking skills.
Provide insights on possible situations when an audit needs to be aborted.
Discuss the critical role of audit team meetings.
5. The auditor
Inject a dose of creativity and use the training content to stress the crucial components of recording non-compliances. Scaling. And, non-conformance reports.
6. Final steps
Connect with your audience and use the training material to:
Direct attention to the importance of closing meetings.
Focus on how to hold a closing meeting.
Discuss the need for follow-up.
What You Get
87 Customizable PowerPoint Slides.
81 Page Instructor Manual.
67 Page Participant Manual.
17 Free Training Games.
17 Free Training Icebreakers.
12 Practical Expert Training Guides.
2 Course Tests.
Course Activities/Exercises.
Practical Reading List.
Course Advertorial.
Action Plan.
Free Lifetime Access.
Order Now
$80.00Add to cart
11 reviews on