Description
Instant Access To Amazing Training Course Material On 360-Degree Feedback Skills That Will Save You Time
Creating amazing training course material on 360-Degree Feedback skills is hard.
And, takes a lot of time.
But now you can instantly download everything needed to deliver your own training courses.
Yes, we said everything.
Amazing.
This amazing training course material on 360-Degree Feedback skills includes a sensational slide deck. A remarkable instructor manual. And, an amazing participant manual.
Sounds good, right?
Let's get you started by highlighting some startling findings.
To illustrate:
Notice how these findings paint a clear picture?
Download this amazing training course material. And, use the content to present your own training course on 360-degree feedback skills.
Top Companies, Trust Oak Innovation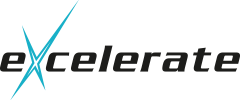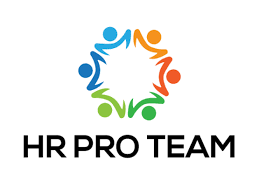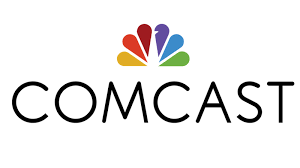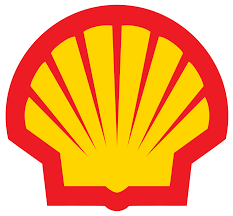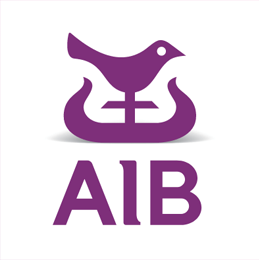 Course Description
360-degree feedback is a process where employees can receive both confidential and anonymous feedback from the people that they work with so as to improve their performance.
Feedback is sourced from people that work around the employee. This can include managers. Peers. Direct reports. And, in some instances, customers may become part of a 360-degree performance appraisal.
This course material is designed to be accessible for all categories of employees.
Use the content to cover the basic concepts of 360-degree feedback initiatives within a workplace. How to enhance their performance management skills. How to provide feedback. Confidently set targets. Effectively identify areas for improvement. And, not lose sight of the goal of the activities.
Next, share the key areas of performance management. Performance appraisals. And, 360-degree feedback.
Then, highlight the main benefits of performance appraisals. The roles that managers and employees play. And, will be introduced to eight performance appraisal techniques. And, two specific implementation areas.
Finally, use the content to discuss how to use 360-degree feedback effectively. How to determine whether an organization is ready for 360-degree feedback programs. And, why 360-degree feedback programs can sometimes fail.
Interested?
Learning Objectives
At the end of this training course, participants will be able to:
Identify the main benefits of performance appraisals.
Identify the roles of managers and employees.
Understand eight standard performance appraisal techniques.
Identify two implementation areas.
Use 360-degree feedback.
Determine whether an organization is ready for 360-degree feedback.
Understand why 360-degree feedback Programs can sometimes fail.
Course Overview
There are 7 key sections in this training course material.
Read this course overview through your audience's eyes. And, visualize how delivering this course impacts them.
Also, imagine how this content will save you time.
1. Performance appraisal
At its simplest, a performance appraisal is an evaluation of an employee's job performance against a documented set of goals.
To sharpen your delivery, share that effective performance feedback systems are:
Continuous.
Individualized.
Consistent.
Supportive.
Honest.
Specific.
Transparent.
Clear.
Confidential.
Timely.
Appropriate.
Non-judgemental.
Next, highlight that 360-degree feedback is built on three main objectives.
The appraisal is an opportunity to provide feedback to employees on their performance.
The appraisal acts as a vehicle for changing behavior towards what would be seen as more desirable by the organization.
To provide information for managers to help them allocate resources in the future.
Now your audience is captivated, use the content to:
Explore why performance appraisals are important.
Discuss what strategies or approaches can be used to increase performance.
Highlight how 360-degree feedback is an essential opportunity for both managers and employees.
Explore the critical elements of performance appraisal skills. And, why companies have performance appraisals.
Focus on why so many companies use mutual feedback.
Discuss the benefits of an appraisal process.
Share that within 360-degree feedback approaches the involvement by both managers and employees is essential.
Explore self-assessment.
2. Eight appraisal techniques
It's simple. Use the content to explore the following eight appraisal techniques:
Ranking.
Paired Comparisons.
Critical Incident.
Free-Form/Narrative.
Self-Assessment.
Assessment Centre.
Performance.
Rating.
3. Key implementation areas
Paint a vivid picture and:
Explore key settings where 360-degree feedback and performance appraisal skills are employed.
Outline what is 360 feedback is.
Highlight why 360-degree feedback is so valuable.
4. A 360-degree feedback process
Nurture your delivery style by sharing that the benefits of 360-degree feedback include:
Improvements performance.
More self-awareness.
Improved morale.
A more open culture.
Continuous improvement.
Greater empowerment of leaders and staff.
Improved communication.
Greater transparency.
Improved retention.
Greater accountability.
A more engaged workforce.
Stick to the training material and introduce a simple ten-step 360-degree feedback process.
For instance:
Decide the purpose of the feedback.
Choose the collection instrument.
Decide the behavior to be collected.
Identify the feedback recipients.
Train the raters and those rated.
The recipient chooses raters.
Questionnaire distribution.
Analyze feedback data.
Feeding back the feedback.
Repeat the process.
5. Are you ready for 360-degree feedback?
To inspire your audience:
Explore how to prepare for 360-degree feedback.
Outline the importance of top management buy-in.
Examine how past experiences with appraisal programs can also determine the success of the appraisal process.
Explore the role of coaching skills in the performance management process.
Discuss the concepts of trust and interdependence.
Examine self-assessment and organizational stability.
6. Why do some 360-degree feedback programs fail
360-degree feedback programs can fail for many reasons (e.g., feedback received is not acted upon fast enough).
To resonate with your target audience:
Explore the strengths and weaknesses of appraisal skills
Examine potential problems that can occur
Discuss why these initiatives can sometimes fail.
What You Get
80 Customizable PowerPoint Slides.
69 Page Editable Participant Manual.
57 Page Dependable Instructor Manual.
17 Free Training Games.
17 Free Training Icebreakers.
12 Practical Expert Training Guides.
2 Course Tests.
Unique Course Activities/Exercises.
Practical Reading List.
Customizable Course Advertorial.
Shareable Action Plan.
Free Lifetime Access.
Order Now
$80.00Add to cart
11 reviews on