Description

Whether you are looking for content to present a training course on group dynamics for teams or to expand your own training delivery business, excellent training course materials are one of the first resources you need to access.
We're on a mission to help you fit delivering courses into your busy life by making accessing training content more straightforward, not complex.
But, we also understand that if you wait until you have time to develop instructional materials yourself, you can fall into the trap faced by others.
AStudies, find many people abandon their course development due to a lack of resources.
The good news is that you can use the content on group dynamics for teams to instruct your audience on how to work in teams. Explore the stages of group development. Various types of communication are required. And you can use the content to discuss the difference between groups and teams.
Let's explore what you will get.
Top Companies, Trust Oak Innovation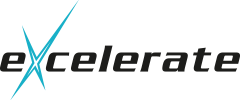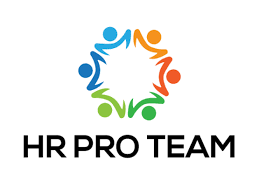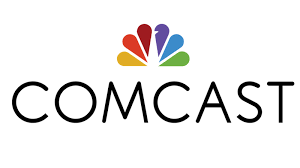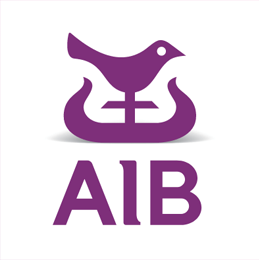 Group dynamics for teams are simple and essential skills that can be developed through various training workshops, meetings, and activities.
These skills are beneficial to all categories of staff.
But interestingly, there is not a straightforward definition of a group.
Here are the most common ones.
A group is a:
A social unit consists of two or more persons who perceive themselves as belonging to a group.
Selection of interdependent individuals.
Gathering of individuals who join together to achieve a goal.
Collection of individuals trying to satisfy some needs through their joint association.
Selection of individuals who are interacting with one another.
Collection of individuals whose interactions are structured by roles or norms.
Selection of individuals who influence each other.
Target Audience
This course will target the needs of line staff, team members, managers, and human resource professionals.
Learning Objectives
At the end of this training course, your delegates will be able to:
Understand group roles.
Identify the phases of group socialization.
Understand group cohesiveness.
Detail the stages of group development.
Understand the various types of communication.
Understand the difference between groups and teams.
Course Overview
The training course is broken down into 6 key areas.
1. Group dynamics
In the opening section, you can use the training course content to:
Present a definition of group dynamics.
Explore the different types of groups that can exist.
2. Performance factors
Working within teams can be demanding. Challenging. But it is also rewarding.
You can now use the training manual to explore group performance factors, including norms, size, and composition. And you can use the instructional materials to show how these factors will help individuals.
Next, you can introduce the following phases of group socialization:
Investigation.
Socialization.
Maintenance.
Resocialization.
Remembrance.
3. Group cohesiveness
In this section, you can use the slide deck to explore the main features of effective teams:
Membership.
Performance goals.
Collaboration.
Shared values.
Identification.
Interaction.
Interdependency.
Next, you can use the instructional materials to focus your delegates on the consequences of poor and high group cohesiveness.
4. Group communication
Understanding group communication is a critical contributor to success.
In this section, you can use the training manual to highlight the different types of communication that are used within groups.
5. The main stages of team development
Next, you can use the instructional materials provided to explore the stages of team development.
For instance:
Forming.
Storming.
Norming.
Performing.
Adjourning.
6. Management team roles
Business gurus often discuss teams, roles, management, and improvements. However, these areas can feel abstract. And, they don't make some employees very enthusiastic about changing the way they work.
In this final section, you can use the instructional materials to:
Explore Belbin's management team roles.
Examine experiences and opportunities for improvement.
Group Dynamics For Teams
Prioritize your time with instantly available content.
Automatically saves you time to focus on delivery.
Provides a single source of content for your training courses.
Removes the need to develop slide decks, manuals, guides, etc.
Eliminates the need to hunt for content on the internet.
Highlights training courses you may otherwise not have considered.
Offers a seamless jump from an identified need to course delivery.
Scales your delivery options with customizable content that can be rebranded.
Proven ROI from incredible prices.
What You Get
37 Page Training Manual.
61 Customizable PowerPoint Slides.
17 Free Training Games.
17 Free Training Icebreakers.
12 Practical Training Guides.
2 Course Tests.
Activities/Exercises.
Reading List.
Course Advertorial.
Action Plan.
Order Now
€ 71Add to cart
11 reviews on
I had the opportunity to thoroughly review the training content and I am extremely pleased with the structure, training material and learning objectives. The quality of the content is Excellent!
Read more
Darryl Treadwell
2021-09-29
Oak Innovation's product are extremely well designed and contain additional information, reading materials, and resources that add great value to their already valuable products. The staff is helpful, knowledgeable, professional, engaging, and very responsive. These courses will provide a solid foundation for your training needs.
Read more
I purchased the full offering of training programs from Oak Innovation a few years ago. I still refer back to the trainings after all these years. Their trainings are professional, organized, and full of pertinent information.
Read more
Richard Whelan
2021-07-11
The training materials are comprehensive, professional, to the point and great value. Together with handbooks are a great resource which saves so much time as a training provider. I have been using Oak for nearly 20 years. Thanks to the team at Oak Innovation
Read more
Jeffrey Buller
2021-06-16
As someone who's been involved in training for more than twenty years, I've never known a resource that's as consistently valuable as Oak. I'm always amazed at their willingness to provide purchasers of their complete range of presentations regular updates and new training packages at no additional cost. That makes my purchase become more valuable all the time. And their speed in responding to questions is phenomenal. One of the sessions I often provide is a Training the Trainers workshop. In it, the very first resource I encourage people to purchase is the library of resources from Oak. These packages have made my job infinitely easier, and I recommend them to anyone who's looking for the highest quality in training materials. Jeffrey L. Buller, Senior Partner at ATLAS Leadership Training
Read more
"During the early days of HRD Gateway, a 40,000-member international NGO dedicated to excellence in HRD/HRM, I got to know Des Fitzgerald (Oak Innovation) and his courseware. I become one of his early customers. I had clients in Asia who wanted training in certain areas. Instead of searching through the net for material, I logged onto his site, found what I wanted, bought his programs, and customized them to suit my clients requirements. The process saved me much time. Later, I bought the Oak full set of courses. Over the years, I saw Oak grow from a small operation to what it is today. That takes dedication and focus. Because they allowed me to download updates and new versions of the courseware, I found I did not have to go to another provider for my raw material." GK Lim President, HRD Gateway International
Read more
Stephen Fraundorfer
2016-07-17
WOW!!! An extremely thorough program. Covered the subject from beginning to end.
Read more
Oak continually attends to the needs of various businesses and either creates or adjusts training modules on a variety of topics to be self-contained, practical and easy to use. And they stand behind every product with personal service."
Read more
I've developed an alliance with Oak -- a company that has developed a wide assortment of training "modules" that you can download right now. When you download a module you own it forever and have permission to edit it, customize it (logos, etc.) and deliver the module as many times as you like. You receive a Word document, PDF, PowerPoint and comprehensive participant manual and your satisfaction is guaranteed or your money back. The modules are designed for trainers, coaches and consultants looking to increase the range of products and services they can offer their clients. Oak content is also ideal for managers and employees looking to extend their knowledge of organizational, management and employee titles. Tom Heck, President, International Association of Teamwork Facilitators
Read more
"It is excellent - covers all of the important aspects and explains the topics in a very easy to understand format. The entire training is nice looking, professionally prepared and very participant friendly. You do an outstanding job of creating training modules that are practical and easily adapted to most training sessions." John Paul, Partner Association Works
Read more