Description
How To Save Time And Start Delivering Your Own Amazing Training Courses On Change Leadership Skills
Do you ever get tired of not having enough time on your hands? And, feeling overwhelmed when trying to find content for your training courses on change leadership skills?
Sometimes, we even feel like escaping. And, we're the ones that create content all day long.
But today we're here to help.
Let's instead get you the training course material that you are looking for.
Plus, save you a ton of time and effort
Sound like a plan?
Discover how to get the training course material that you need. And, use the time saved to do the things you love.
Gone are the days of developing your training courses on change leadership skills from scratch.
Introducing Oak Innovation's training course material that gives you everything you need to deliver your own training courses.
Yes, we said it, everything you need.
Amazing.
Let's get you started with startling pieces of research.
To illustrate:
Gartner identified that on average companies have gone through 5 major companywide changes in the past 3 years.
And, they reveal that nearly 75% of companies expect to increase the number of change initiatives undertaken in the next three years.
Gartner also raised some sobering facts. To illustrate, about half of the change initiatives ended in failure, and 34% report clear success. And, 16 % of these initiatives report mixed results.
On the other hand, Forbes suggests that in today's competitive business environment and marketplaces, effective change leadership skills are more essential than ever before.
Similarly, Google identified that employee engagement in change initiatives is greatly benefited through the activities of executive sponsorship or the skills of the change leader.
Equally, recent research by Gartner found that shifting implementation planning to employees will improve the probability of success by 12%.
On a related note, a PWC study identified that 74% of employees contacted are interested to develop new skills or re-train to remain employable.
Notice how these findings paint a clear picture?
Instantly download this remarkable training course material. And, provide your attendees with the knowledge, skills, and abilities required to effectively lead a change project.
Top Companies, Trust Oak Innovation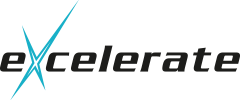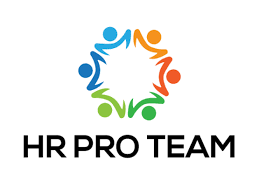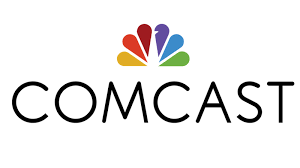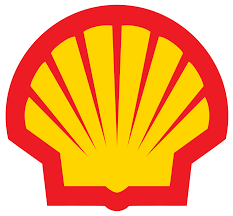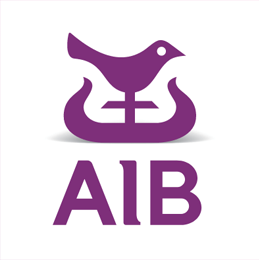 Course Description
The ability to lead change management projects is a powerful component of effective leadership.
It's basically the capacity of having a vision of change. And, the skill to encourage and motivate others to deliver that vision.
This training course material is designed to be accessible for all categories of employees responsible for leading change management initiatives.
Use the content to introduce practical change leadership skills. Highlight what change is. The role of the new change leader. And, discuss how to set a vision of change and how to build trust.
Learning Objectives
At the end of this training course, your participants will be able to:
Understand change within the organization.
Appreciate the critical steps in effecting change.
Obtaining participation.
Leading a change project.
Creating a vision.
Understand how to create a change vision.
Formalizing the need for change.
Identifying issues and potential consequences
Choosing the appropriate vision.
Formalizing the vision.
Getting the necessary participation.
Leading the change process.
Working with teams.
Balancing power.
Course Overview
These are the 4 key sections of this training course material.
1. 20th Versus 21st Century Organizations
The value of being able to lead change initiatives within companies is undeniable.
Nurture your delivery by using the content provided to:
Explore what change is.
Highlight the importance of diagnosing the need for change.
Check and monitor the need for change.
Recognize the need for change.
Next, use the content to:
Establish the importance of re-balancing the equilibrium.
Discuss the challenges of change projects.
Highlight the need to examine both driving and restraining forces.
Share the critical tactics of unfreezing, transition, and re-freezing that are available.
2. The new change leader
Learning about change leadership will benefit your attendees in many ways.
To make your delivery more vivid, highlight the skills and techniques that enable them to lead change management initiatives. And, discuss how to develop a vision of change.
In reality, a change leader must also go beyond many traditional leadership roles.
To sharpen your delivery:
Highlight the need for change.
Focus on the need to have a vision
Share on how to approach, manage, lead and evaluate this change.
Explore how to choose an appropriate vision.
Build awareness of what is possible.
3. The change vision
One of the most critical aspects of change leadership is the ability to create a vision for change.
This involves the following steps:
Create a vision for the organization.
Formalize the need for change.
Identify issues and potential consequences.
Develop alternative solutions.
Choose the appropriate vision.
Formalize the vision.
Establishing and communicating a vision for change involves understanding lots of different parts of an organization. Connecting with many people. Actively listening to people without prejudices. Asking the right questions. And, packing all this information into a vision that can be communicated to others.
Use the content provided to explore:
Education and communication.
Participation and involvement.
Facilitation and support.
Negotiation and agreement.
Manipulation and cooptation.
Implicit and explicit coercion.
4. Trust
In this final section, use the training content provided to explore this key area. And, how to lead a change project.
What You Get
83 Page Dependable Instructor Manual.
63 Page Editable Participant Manual.
Customizable PowerPoint Slides.
17 Free Training Games.
17 Free Training Icebreakers.
12 Practical Expert Training Guides.
2 Course Tests.
Unique Course Activities/Exercises.
Practical Reading List.
Customizable Course Advertorial.
Shareable Action Plan.
Free Lifetime Access.
Order Now
$80.00Add to cart
11 reviews on