Description
We'd been searching for ages for an effective training course on benchmarking skills to deliver to our clients. But we couldn't find a course that checked all the right boxes. So we decided to develop our own. And, here it is.
Top Companies, Trust Oak Innovation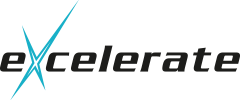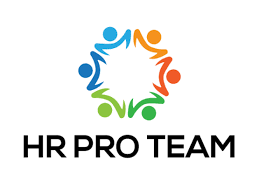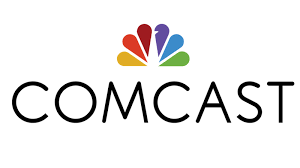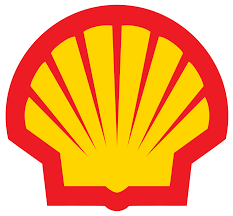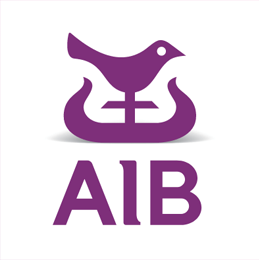 Course Description
Benchmarking is an evaluation of processes by comparing them against what is seen as a standard, or best practice, within other companies.
And, companies complete benchmarking projects to:
Compare performance versus that of your competitors.
Compare performance across your own company.
Achieve greater performance accountability.
Identify performance gaps and areas of improvement.
Develop standardized metrics.
Mobilize a culture of continuous improvement.
Use the content to discuss the four main types of benchmarking:
Internal benchmarking.
Competitive benchmarking.
Functional benchmarking.
Generic benchmarking.
Next, use the content to explain that the main advantages of benchmarking for a company include:
Increased competitiveness.
Improved standards.
Improved efficiency.
Increased customer focus.
Reduced risk.
A culture of continuous improvement develops.
Areas of improvement are highlighted.
Key activities are identified.
A focus on quality.
Increased performance.
Greater performance expectations.
The disadvantages that need to be managed occur because benchmarking:
Is open to bias.
Can create dependencies.
May be impacted by a lack of information.
Can be costly.
Can create inaccurate comparisons.
May hinder understanding.
Can create stagnation.
May reduce customer satisfaction.
This training is designed to be delivered to all categories of employees.
Want to know how?
Use the amazing content to explore why some projects fail. Examine the components of a benchmarking system. And, how employees influence the success of benchmarking projects.
Next, use the content provided to detail how to develop a project. And, how to identify the role of benchmarking within companies.
Target Audience
This benchmarking skills training course is designed to enhance the skill set of all categories of teams in the workplace.
This course will target the needs of:
Line staff and team members that wish to develop a greater sense of control, and improved self-esteem, motivation and purpose within the organization.
Line staff and team members seeking to develop greater benchmarking skills.
Managers looking to further develop their leadership skills by understanding how to promote and support benchmarking projects within their teams.
Human resources professionals charged with promoting benchmarking skills in the workforce.
Learning Objectives
Your audience will learn to:
Understand the importance of benchmarking.
Identify the components of a benchmarking system.
Describe why some benchmarking projects fail.
Understand how employees influence benchmarking projects.
Develop a benchmarking project.
Identify the role of benchmarking.
Course Overview
Now let's explore the 6 key sections of this training course material.
1. Benchmarking
For your audience to immerse themselves into your delivery, give them a quick sense of what this course is all about. Give them a sense of the why as well.
To illustrate, with so much global uncertainty these days, it is no wonder that organizations are turning their attention to benchmarking activities. Also, it is a great way to identify and learn from best practices.
Captivate your audience and use the content provided to focus on:
How some companies achieve improvements.
How benchmarking is an in-depth critical examination within a company.
Exploring the benchmarking process.
Discussing how successful benchmarking depends on exploring products or processes.
Outlining tried and tested techniques that can be used to compare products or processes with those of another company or across sections of a single company.
2. Performance benchmarking and product benchmarking
Performance benchmarking involves collecting and comparing data to identify performance gaps.
And, product performance benchmarks are the reference points used for comparing products to others. These are also known as product benchmarks.
Breathe life into your delivery by using this training material to focus on:
Best practices, standards, and outcomes in this area.
How to introduce a successful benchmarking project.
3. How to engage within benchmarking projects
Benchmarking performance can be challenging.
And, this is something frequently heard from clients who also have project management training needs.
Use the training course to:
Explore the reasons why projects are needed.
Outline the reasons why performance skills are needed.
Discuss how to scope a project.
Establish the source of a project statement.
Define an actual plan.
Focus on understanding processes and measures within projects.
4. The project team
Working within a benchmarking team can sometimes be complex.
That should not be surprising.
To navigate this maze, delight your audience by using the content to:
Explore how to build the project team and the roles required.
Discuss the role of resources and other key factors.
5. The main benchmarking process
Nurture your delivery style and use the training content to introduce your audience to the key stages of benchmarking projects.
Once you've captivated your audience, share how to:
Select the most appropriate approach to use.
Set the objectives of a project.
Prepare and plan activities.
Review project findings.
Focus on implementing improvements.
Evaluate the project.
6. Why benchmarking projects fail
Like many things in life, benchmarking projects can sometimes fail.
Paint a vivid picture by using the content to explore the most common obstacles that can, and will, emerge.
For instance, benchmarking projects can fail due to a:
Lack of clarity of purpose or focus.
Poor level of involvement.
Communication issues.
No follow-through on implementation.
Lack of resources.
Poor awareness of the benefits.
What You Get
82 Customizable PowerPoint Slides.
72 Page Instructor Manual.
67 Page Participant Manual.
17 Free Training Games.
17 Free Training Icebreakers.
12 Practical Training Guides.
2 Course Tests.
Course Activities/Exercises.
Reading List.
Course Advertorial.
Action Plan.
Free Lifetime Access.
Order Now
$80.00Add to cart
11 reviews on