Description
How You Can Save Time With Training Course Material On The Customer-Driven Organization
Today's training professionals have a lot of choices.
The good news? We've already done the heavy lifting for you by creating this amazing, downloadable training course material.
This remarkable training course material comes with an amazing slide deck. A sensational participant manual. And, exceptional expert training guides.
Amazing.
Let's place this training course material in context by exploring some startling research.
For instance, the World Economic Forum has revealed staggering statistics that:
Covid-19-related economic uncertainty and increasing digitization will cause 85 million jobs to be displaced across the world.
97 million new jobs to be created by 2025.
94% of business leaders expect employees to pick up new skills on the job. And, this is a sharp increase in expectations from 65% in 2018.
However, a Gartner report identified that 70% of employees believe they don't have the skills they need to succeed in their jobs.
Similarly, Deloitte highlighted that only 38% of workers say they have opportunities for learning and development at their company.
Notice how these findings paint a clear demand for learning and development interventions?
Now you can now instantly download Oak Innovation's amazing pre-written training content on the customer-driven organization. And, use the content to deliver and brand your own training courses in this critical business area.
Want to know how?
Top Companies, Trust Oak Innovation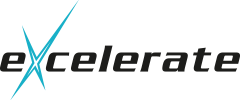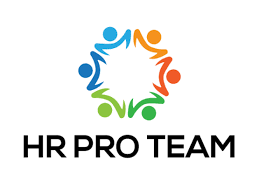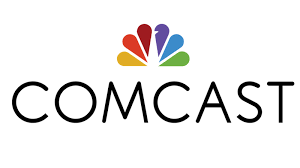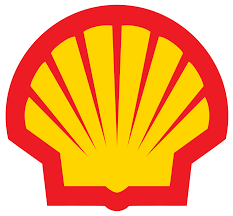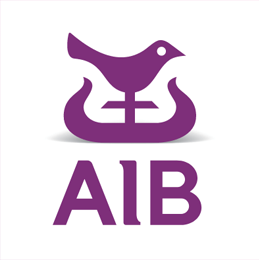 Course Description
A customer-driven organization will:
Listen to its customers.
Integrate customers into its business and vice versa.
Provide focused customer solutions.
Have a culture that positively embraces the customer.
This training course material is designed to be accessible for all categories of employees.
Use the content to highlight the importance of the customer.  Explore the value of having excellent customer service. And, share how to identify the obstacles to achieving maximum customer value.
Each piece of the content reinforces that you are there to help your audience on their journey.
Sounds good, doesn't it?
Learning Objectives
At the end of this training course, your participants will be able to:
Understand the vital importance of the customer.
See the value in having excellent customer service.
Identify the factors that prevent maximizing customer value.
Understand how to look at the customer service levels.
Establish if a company is customer-driven.
Identify different customer types and how to interact with them.
Course Overview
These are the 6 key sections in this training course material.
Try to put yourself in the shoes of your target audience.
Next, consider how this content will save you time.
1. The customer-driven organization
Add a dash of sparkle and outline the main benefits of being a customer-driven organization.
For instance:
The customer is first.
The loyalty of customers is paramount.
Focus on value.
Service is a differentiator.
It provides better market information.
Higher profits.
To sharpen your delivery:
Examine the essential aspects of a customer-driven organization (e.g., loyalty and value-added service).
Discuss aspects like market information and profit.
Always remember, no one is looking over your shoulder telling you exactly what you have to say. Try to view the sharing of this training content as an enjoyable task. And, nurture a sense of learning with your audience.
2. The customer service environment
Captivate your audience and highlight the main characteristics of excellent customer service.
To illustrate:
Reliability.
Recognizing the customer.
Access.
Communication.
Responsiveness.
Competence.
Courtesy.
Safety.
Physical environment.
Next, inject a dose of clarity by helping your audience to:
Understand the customer service environment.
Explore customer service as a process.
Examine why we need customers.
Identify customers.
Understand the Pareto Principle.
3. Poor customer-centric practices
Nurture your delivery and focus on discussing customer expectations.
To illustrate:
A product-centric company focuses on selling the same products. And, to as many customers as possible.
Whereas, a customer-centric approach concentrates on selling more products. And, to the same customers by providing a positive customer experience.
4. How to know your customers
Delight your audience by outlining key aspects like loyalty. Switching costs. Why do customers leave? And, crises and commitments.
5. The customer service culture
Once you've captivated your audience, share the main influences on a customer service environment.
For instance:
Demographics.
Wants and needs.
Perspectives.
Expectations.
Experience.
Image.
Bias.
Technology.
Competitors.
Highlight the critical areas of standards, innovation, and excellent service to make your delivery sparkle.
6. Communication
Effective communication is the cornerstone of all successful customer-driven organizations.
Highlight key practices including active listening skills to engage and delight your audience. Next, discuss customer styles. And, explore how to introduce an effective complaint handling system.
What You Get
90 Page Editable Participant Manual.
37 Customizable PowerPoint Slides.
17 Free Training Games.
17 Free Training Icebreakers.
12 Practical Expert Training Guides.
2 Course Tests.
Unique Course Activities/Exercises.
Practical Reading List.
Customizable Course Advertorial.
Shareable Action Plan.
Free Lifetime Access.
Order Now
$80.00Add to cart
11 reviews on