Description
How To Get Amazing Training Course Materials On Presentation Skills To Deliver Your Own Courses
Wondering how you to deliver your own training courses on presentation skills?
Look no further.
Instantly leverage the power of training course material. And, use the content to deliver your own effective training courses on presentation skills.
Amazing.
Let's get you started by placing this training course material in the context of key research findings.
For instance:
LinkedIn Learning Report reveals that 94% of employees say they would stay at a company longer if it invested in their learning and development.
Visme has identified that 75% of adults are estimated to be impacted by a fear of public speaking and 90% of anxiety experienced is due to lack of preparation.
Lorman highlight 91% of employees want personalized and relevant training to help them in their roles.
Notice how they paint a clear picture?
Use this content to examine the role of great introductions. The role of the presenter. How to prepare with confidence. Tools of the trade. And, how to overcome the barriers to effective presentations.
Next, use the training content to discuss key steps of how to prepare for presentations. How to create the perfect presentation environment. And, how to understand your audience.
Sounds good, right.
Top Companies, Trust Oak Innovation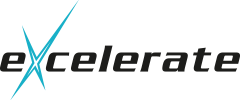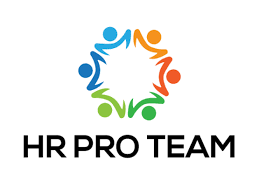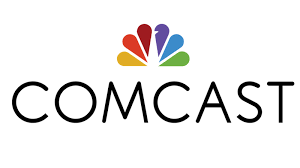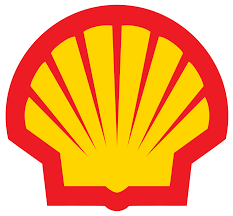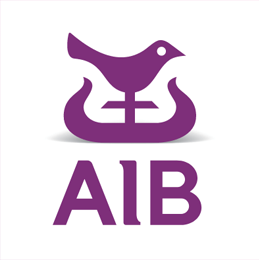 Course Description
This course material is designed to be accessible for all categories of employees.
But, wait a minute, what does this mean for you?
Well, you can use the content to discuss the tools and skills needed to deliver excellent presentations. And, how to present with confidence.
Learning Objectives
At the end of this training course, your participants will be able to:
Deliver excellent presentations.
Present with confidence.
Create presentations that influence others.
Course Overview
There are 9 key sections in this training course material.
Read this course overview through your audience's eyes. And, visualize how delivering this course will impact them.
Also, imagine how this content will save you time.
1. A great introduction
To sharpen your delivery, use the training material provided to:
Outline presentation basics.
Provide insights on what's possible in terms of presentation performance.
Discuss two broad types of presentations that typically occur in companies. To illustrate, internal presentations form a valuable method for communication with staff. And, external presentations also provide a stable communication framework.
But how do you explore the role of the presenter?
2. The role of the presenter
The role of the presenter is the foundation of effective presentations.
And, a mastery of presentation skills is crucial for all categories of employees.
Breathe life into your delivery and share that the presenter enables a presentation to go smoothly. Ensures expectations and assumptions are met. And, corrects any misunderstandings.
Next:
Explore managing first impressions.
Discuss non-verbal communication.
Examine the critical aspects of non-verbal communication. For instance, the use of voice, the face, visual feedback, and gestures within presentations.
Vivid examples help your audience. They'll stick in their heads long after attending your course.
3. Preparing with confidence
This section of the course is all about preparation.
When a presenter feels confident in their preparation, those attending the presentation obtain real results. And, it creates an encouraging environment for learning.
Connect with your audience and:
Explore the role of fate in presentation environments.
Discuss the use of complementary communication channels. These channels aid the delivery of the central message. And, reinforce critical points of the presentation.
4. The tools of the trade
If you want people to come back for more, use the content to stress that presentation skills are essential.
Next, delight your audience and:
Discuss presenter notes and practical handouts.
Explore the key benefits of visual aids, flipcharts, and projectors.
Examine presentation software.
5. Overcoming the barriers to effective presentations
People with excellent presentation skills are able to identify barriers in presentation settings. They anticipate obstacles. Prepare for barriers. And, counteract any challenges that may occur.
Inject a dose of creativity and use the content provided to:
Focus on eliminating the poor habits that can develop.
Share that not every presentation will go smoothly.
Discuss the barriers to effective presentations.
Prepare your audience for these challenges.
6. How to prepare for presentations
Ever wonder why some people are just so much better at delivering a presentation?
This part of the course touches on the need for proper preparation. And, explores how to identify the purpose of a presentation.
Now you've captivated your audience, explore the presentation structure. The differences between information versus data. And, how to ask the right questions.
Lastly, use the material provided to highlight the key elements of presentation skills.
7. How to create the perfect presentation environment
To resonate with your target audience, pay particular attention to the development of excellent presentation habits. And, highlight:
The presentation audience.
Transitions.
Handling questions.
Guidelines for a Q and A session.
how to handle a heckler.
8. How to present with confidence
To engage and delight your audience, help your attendees to gain confidence in the delivery of presentations. Share how to start a presentation. And, how to deal with noise.
9. How to understand your audience
Now, introduce your audience to Monroe's Motivated Sequence (MMS).
This sequence ensures that presenters:
Get the attention of their audience.
Create a moving need.
Define a solution.
Describe a detailed picture of success (or failure).
Provide a call for action that an audience will/can follow.
Bonus case scenarios
We also include four bonus case scenarios.
Sounds good, right?
These downloadable case scenarios are a great way to help your audience to learn more about presentation skills.
The key skills generated from case scenarios include:
Group working.
Study skills.
Information gathering.
Presentation skills.
What You Get
98 Page Editable Participant Manual.
37 Customizable PowerPoint Slides.
29 Page Dependable Instructor Manual.
17 Free Training Games.
17 Free Training Icebreakers.
12 Practical Expert Training Guides.
2 Course Tests.
Unique Course Activities/Exercises.
Practical Reading List.
Customizable Course Advertorial.
Shareable Action Plan.
Free Lifetime Access.
Order Now
$80.00Add to cart
11 reviews on