Description

We set our signature course developers to work on creating a practical training course. And focusing our efforts to make it customizable and really effective.
Top Companies, Trust Oak Innovation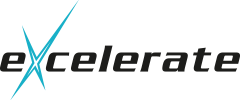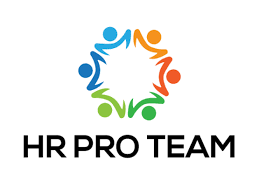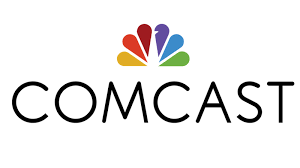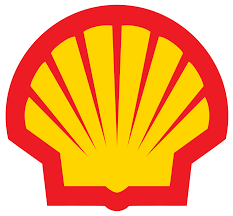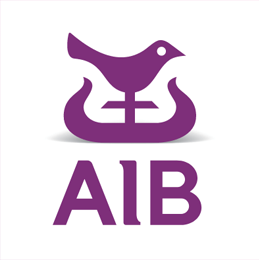 Course Description
Use the training manuals provided to help your course delegates to identify opportunities for coaching and mentoring programs. How to introduce coaching and mentoring programs And, appreciate the benefits involved. And, you can use the resources provided to offer free coaching and mentoring forms that will positively impact their implementation.
Target Audience
This coaching and mentoring skills training course is designed to enhance the skill set of all categories of teams in the workplace.
The training manual provided targets the needs of:
Line staff and team members that wish to develop a greater sense of control, and improved self-esteem, motivation and purpose within the organization.
Line staff and team members seeking to develop greater coaching and mentoring skills.
Managers looking to further develop their leadership skills by understanding how to promote and support coaching and mentoring within their teams.
Human resources professionals charged with promoting coaching and mentoring skills in the workforce.
Learning Objectives
At the end of this training course, your course delegates will be able to:
Understand coaching and mentoring programs.
Identify opportunities for coaching & mentoring.
Introduce coaching and mentoring programs.
Understand the benefits involved.
Course Overview
The course can be broken down into 5 key areas.
1. Coaching
You can use the training manuals and a slide deck provided to:
Focus on practical ways to employ coaching and mentoring skills.
Explore what coaching is.
Discuss the benefits of developing programs from internal resources.
Examine the primary characteristics of coaches.
2. Different types of coaching
Use the training manual to stress that the type of coaching required (e.g., executive, performance, skills, and personal or life coaching) is dependent upon:
The context in which the coaching will take place.
The form of influence (Directive and Non-Directive) that the coach is adopting.
Next:
Explore the trade-off between the work completed.
Examine the push or pull styles of coaching on offer.
Share six ways to start coaching and the GROW Model for coaching.
3. Mentoring programs
You can use the training manual to:
Explore the world of mentoring.
Discuss the use of mentoring within all organizations.
Compare the two primary forms of mentoring (informal and formal mentoring).
Use the range of free coaching and mentoring forms provided to help participants improve essential mentoring skills. These forms include:
A guide to setting objectives.
Client agreement form.
Mentoring agreement form.
Client profile form 1 & 2.
Client evaluation form 1 & 2.
Call record sheet.
Coaching versus mentoring.
Creating my plan form.
Formal versus informal mentoring.
How we react to change.
Session record sheet.
"What is important" form.
"When I achieve" form.
Mentoring review sheet.
4. Two types of mentors
Strategic mentoring is essential for all organizations.
You can use the training manuals provided to share the essentials of mentoring. And, explore the two main types of mentors within organizations.
To illustrate:
The Role Model.
Facilitative Mentor.
Use the course content to focus on:
Mentor characteristics.
How to plan a mentoring program.
Obstacles and documentation
Different types of mentoring models exist.
5. Five simple mentoring models
Use the coaching and mentoring training manual to enchant your audience and share how to approach different types of mentoring situations.
In particular, explore five core and practical mentoring models.
To illustrate:
One-on-one.
Resource-based.
Training based.
Mentoring circles.
Combinations of the above.
The Benefits:
Pre-written training course material provides the essential pieces of your training courses.
And, Oak Innovation's training course material will go even further, providing complete course content like slide decks, training manuals, training guides, training games, exercises, etc.
This is especially useful for those who are new to delivering their own training courses.
When you select and order this course material, you will receive a secure link to download your purchase.
Why You Need It:
Prioritize your time with instantly available content.
Automatically saves you time to focus on delivery.
Provides a single source of content for your training courses.
Removes the need to develop slide decks, manuals, guides, etc.
Eliminates the need to hunt for content on the internet.
Highlights training courses you may otherwise have not considered.
Offers a seamless jump from an identified need to course delivery.
Scales your delivery options with customizable content that can be rebranded.
Proven ROI from incredible prices.
What You Get:
70 Customizable PowerPoint Slides.
60 Page Training Manual.
20 Page Instructor Manual.
17 Free Training Games.
17 Free Training Icebreakers.
14 Free Coaching And Mentoring Forms.
12 Practical Training Guides.
2 Course Tests.
Activities/Exercises.
Reading List.
Course Advertorial.
Action Plan.
Free Lifetime Access.
Order Now
11 reviews on