This is a complete guide to dealing with difficult people in your training sessions.
Chapter 1: How To Support Individuals Within A Training Session
Chapter 2: How To Choose What Training Games To Use In Your Courses
Chapter 3: Online Training Tools
Let's dive right in.
Chapter 1: How To Support Individuals Within A Training Session
In this section, we'll answer the question: "how do I support different individuals within training sessions?".
While conducting a training session, the trainer needs to be in a position to support a range of different individuals and situations while still achieving the objectives of the training program.
In this document, we will explore how you as a trainer employ strategies to support 'difficult people' during training sessions.
The types of individuals covered are:
The Monopolist
The Arguer/Complainer/Critic
The Joker/Clown
The Know It All/Show-off
The Interrupter/Rambler/Side Conversationalist
The Clam/Doubter
The Bully/Aggressor
Chapter 2: How To Deal With Difficult People Within A Training Session
We'll now describe the behavior that these difficult people can display and the strategies that you can use to support them.
Let's get started.
Name: The Monopolist
Description of behavior: This individual loves to hear themselves talk and will often go on forever in asking a question or inserting a comment. If nothing stops them, they could talk without a break for the training course entire duration.
Strategy: As the trainer, you need to take control. You need to do this politely but firmly at the same time. These individuals do have things to contribute but you also need to include everyone else.
Here are a few comments that you could intervene with:
"Thanks for that question…"
"That's a great point – now let's hear from XX"
"Let's talk about this during the break or later in the session".
"Great example … now let's hear what others think"
Name: The Arguer/Complainer/Critic
Description of behavior: We grouped a few types of participants together as your response and their impact are much the same. Participants that constantly argue, squabble, complain, and criticize can have a major impact on the group. They are most likely resentful about something so will try to debate, argue with their colleagues, and duly criticize everything. In some instances, they are not even aware of their impact and may believe that they are actually saving the session.
Strategy: Once the trainer has established that these individual is not participating productively, he/she must start to bring control to the training session. One natural way to cope with these individuals is to let the group "deal" with them.
Here are a few comments that you could intervene with:
"Thanks for pointing it out. Would anyone like to react to this objection"
"Your position is clear to me. You think, that… Let's agree that we have different viewpoints on this matter".
"I think we have given enough time to this issue and we have to move on to the next subject on the training course. If you like, we will continue this discussion during the break".
The main thing is not to engage in discussion with these individuals. Some empathy may be appropriate but you must consider the whole group and why you are there.
Name: The Joker/Clown
Description of behavior: Humor is positive in a training session but it can be taken too far. The main trait of a joker/clown is inappropriate and often annoying humor that disrupts the session.
Strategy: The trainer has to deal carefully with such behavior by showing this person that this behavior is not acceptable. "Really funny but we have to move on to the next subject on the training course. We'll share some more of this humor during the break".
Name: The Know It All/Show-off
Description of behavior: The Know It All or Show-off act as if that they know everything about the course area. They frequently also add comments to let everyone know how much they know. Many trainers do not see this person as a problem for them but they can negatively impact the confidence of others in the group and must be managed appropriately.
Strategy: One of the best strategies is to let the group itself solve this problem. The trainer should acknowledge their expertise so as to get them on your side but encourage group dynamics to put in place the natural ground rules of turn-taking.
Some comments that the trainer can use to direct focus include:
"We know that you're familiar with this model. What's your experience with it?"
"Thanks for sharing your experience, but what do others think?"
Overall the best approach is to recognize that he/she knows a lot but that others have also a lot to learn too and need time to do this.
Name: The Interrupter/Rambler/Side Conversationalist
Description of behavior: We grouped a few types of participants together as your response and their impact are much the same. Participants that interrupt the session, those that don't listen or ramble on can greatly impact a training session. They like to interrupt, have side conversations that reduce the value of the training session to others.
Strategy: The trainer again must control this behavior on behalf of the group. The best method to handle this situation is to keep passing by these trainees to demonstrate that this behavior is not acceptable.
You can also use the following comments to re-direct them:
"So what actually happened in the end?"
"Can you summarize that in one sentence?"
"Good point, but let's get others to talk for a while?"
"How does your perspective match what I have told you?"
Name: The Clam/Doubter
Description of behavior: The CLAM doesn't contribute or participate. It might be from shyness, or lack of preparation, or disinterest.
Strategy: It is necessary to think over the ways to get these individuals involved in active work. Get participants to work in pairs or in groups. While working in groups, arranging those activities require everyone to get contribute.
Name: The Bully/Aggressor
Description of behavior: The bully and aggressive type of participant can have many different types of behavior. All are used to attract attention e.g., be completely silent, non-participatory, or may complain about various aspects of the training like venue, chairs, and refreshments. When they observe a weak point in the material or in the way it is being presented they can also attack the trainer. Quite often this person may not know that their actions may make the other participants feel uncomfortable or even detract from the training session.
Strategy: It can be impossible to answer this type of individual as often it has more to do with things outside the training.
It is best of all if you, when answering, do so to the whole group, not personally.
The following will help:
Listen actively to this individual, hearing and responding to their issues but not to the emotion involved.
"I see that you feel strongly about this, would you like to hear what others feel about this?"
"This is your opinion, let's hear from others".
As the trainer, you must keep note of your own emotions and not get defensive.
During a break, it may be appropriate to speak privately to discover the source of the behavior and how it can be supported so that the goals of the training can also be achieved.
Chapter 2: Reducing The Risk Of Conflict Within Your Courses
Here are some great tips that are easy to deploy when dealing with difficult people.
Invest time to make each of your statements are clear and easy to understand. Be open to accepting alternative suggestions from the group.
Prevent the development of conflicts.
Intervene when the group gets stuck with disagreements. A good way to do this is to use examples from your own experience.
Establish ways of working at the start of the training.
Express your approval when someone from the group offers a proposal and treat the ideas of the group members in an open and friendly way.
Follow the development of the ideas in the group, analyzing them tactfully and supporting them where necessary.
Chapter 3: Online Training Tools
Here is a quick list of some of the online tools that you can use to help you reduce the risk of conflict from within your training games. Please note we are not affiliated with any of these providers and the list is provided for your convenience.
Keynote – Keynote makes it easy to create stunning and memorable presentations and comes included with most Apple devices.
Prezi – Unlike screen sharing, Prezi Video lets you interact with your visuals on screen.
LinkedIn SlideShare – Share what you know and love through presentations, infographics, documents, and more
Zoho Show  – Bring your team to a secure and collaborative workspace where everything is available to everyone in real-time. Create, collaborate, and get work done, securely.
FlowVella  – Blow your audience away in one interactive presentation experience.
LibreOffice Impress  – LibreOffice is a free and powerful office suite and a successor to OpenOffice.org (commonly known as OpenOffice). Its clean interface and feature-rich tools help you unleash your creativity and enhance your productivity.
Ludus – collaborative presentations for creative teams.The presentation tool that combines creativity with simplicity… and a bit of magic.
PowToon  – Powtoon is the visual communication platform that gives you the freedom to create professional and fully customized videos your audience will love.
Speaker Deck – Turning your decks into beautiful online experiences can be a pain.
Visme – Create visual brand experiences for your business whether you are a seasoned designer or a total novice.
WPS Presentation – free and complete office suite
authorSTREAM – the best way to share presentations on the web
Genially – Create presentations, infographics, and other stunning content by yourself or with your team.
Canva – With thousands of professional templates, images, and quality content to choose from, get a headstart on bringing your best ideas and work to life.
Beautiful.ai – It's an expert deck designer, so you don't have to be. Make your business look brilliant, keep your team forever on brand, and save hours on pitches you're actually proud of.
Ahaslides – Make interactive presentations for awestruck audiences. The perfect tool for lessons, training, meetings, and quizzes.
Conclusion
That's it for our guide to dealing with difficult people in training sessions.
Which type of person do you find the most challenging to deal with from today's guide?
Let us know by contacting us.
And, please don't forget to share this guide.
Top Companies, Trust Oak Innovation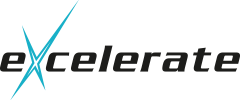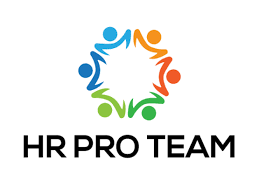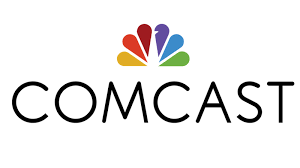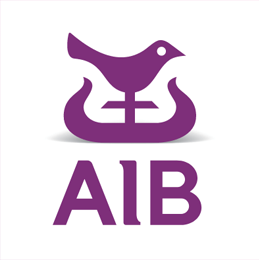 Browse Course Categories.
EXCELLENT
11 reviews
on
I had the opportunity to thoroughly review the training content and I am extremely pleased with the structure, training material and learning objectives. The quality of the content is Excellent!
Read more
Darryl Treadwell
2021-09-29
Oak Innovation's product are extremely well designed and contain additional information, reading materials, and resources that add great value to their already valuable products. The staff is helpful, knowledgeable, professional, engaging, and very responsive. These courses will provide a solid foundation for your training needs.
Read more
I purchased the full offering of training programs from Oak Innovation a few years ago. I still refer back to the trainings after all these years. Their trainings are professional, organized, and full of pertinent information.
Read more
Richard Whelan
2021-07-11
The training materials are comprehensive, professional, to the point and great value. Together with handbooks are a great resource which saves so much time as a training provider. I have been using Oak for nearly 20 years. Thanks to the team at Oak Innovation
Read more
Jeffrey Buller
2021-06-16
As someone who's been involved in training for more than twenty years, I've never known a resource that's as consistently valuable as Oak. I'm always amazed at their willingness to provide purchasers of their complete range of presentations regular updates and new training packages at no additional cost. That makes my purchase become more valuable all the time. And their speed in responding to questions is phenomenal. One of the sessions I often provide is a Training the Trainers workshop. In it, the very first resource I encourage people to purchase is the library of resources from Oak. These packages have made my job infinitely easier, and I recommend them to anyone who's looking for the highest quality in training materials. Jeffrey L. Buller, Senior Partner at ATLAS Leadership Training
Read more
"During the early days of HRD Gateway, a 40,000-member international NGO dedicated to excellence in HRD/HRM, I got to know Des Fitzgerald (Oak Innovation) and his courseware. I become one of his early customers. I had clients in Asia who wanted training in certain areas. Instead of searching through the net for material, I logged onto his site, found what I wanted, bought his programs, and customized them to suit my clients requirements. The process saved me much time. Later, I bought the Oak full set of courses. Over the years, I saw Oak grow from a small operation to what it is today. That takes dedication and focus. Because they allowed me to download updates and new versions of the courseware, I found I did not have to go to another provider for my raw material." GK Lim President, HRD Gateway International
Read more
Stephen Fraundorfer
2016-07-17
WOW!!! An extremely thorough program. Covered the subject from beginning to end.
Read more
Oak continually attends to the needs of various businesses and either creates or adjusts training modules on a variety of topics to be self-contained, practical and easy to use. And they stand behind every product with personal service."
Read more
I've developed an alliance with Oak -- a company that has developed a wide assortment of training "modules" that you can download right now. When you download a module you own it forever and have permission to edit it, customize it (logos, etc.) and deliver the module as many times as you like. You receive a Word document, PDF, PowerPoint and comprehensive participant manual and your satisfaction is guaranteed or your money back. The modules are designed for trainers, coaches and consultants looking to increase the range of products and services they can offer their clients. Oak content is also ideal for managers and employees looking to extend their knowledge of organizational, management and employee titles. Tom Heck, President, International Association of Teamwork Facilitators
Read more
"It is excellent - covers all of the important aspects and explains the topics in a very easy to understand format. The entire training is nice looking, professionally prepared and very participant friendly. You do an outstanding job of creating training modules that are practical and easily adapted to most training sessions." John Paul, Partner Association Works
Read more